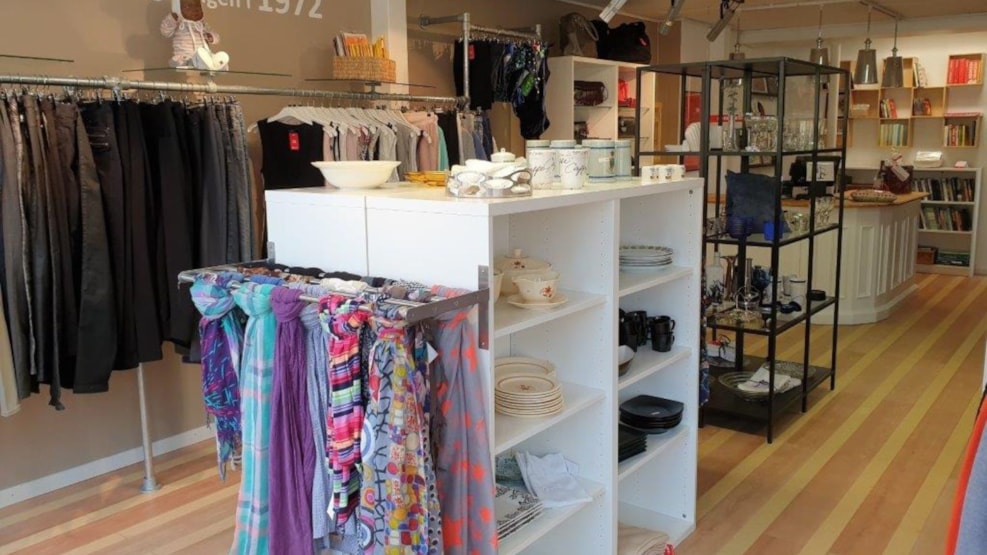 Folkekirkens Nødhjælp Charity-Shop
You will find to charity-shops in Løkken administrated by the Danish humanitarian organization Folkekirkens Nødhjælp. In this shop in Nørregade you will find a selection of clothing and shoes. 
The store is operated by 30 cheerful and chatty local volunteers. The coffee may get cold due to all the conversations but the Intimacy and comfort are paramount. Here your purchase makes a difference. Folkekirkens Nødhjælp is focused on sustainability alongside raising funds to the organization. The charity-shop offers a huge range of good quality, used and second-hand clothing, accessories, and some decor items for a very good price – all raising vital fund to humanitarian protection and assistance at disasters and climate disasters.
In the shop you will always find friendly and helpful volunteers behind the desk and will do their best to assist you.
If Your requirement is interior and furniture a visit at the shop on Møstingsvej will help your search. The shop here is administrated by the same organisation and specializes in homeware and furnitures.