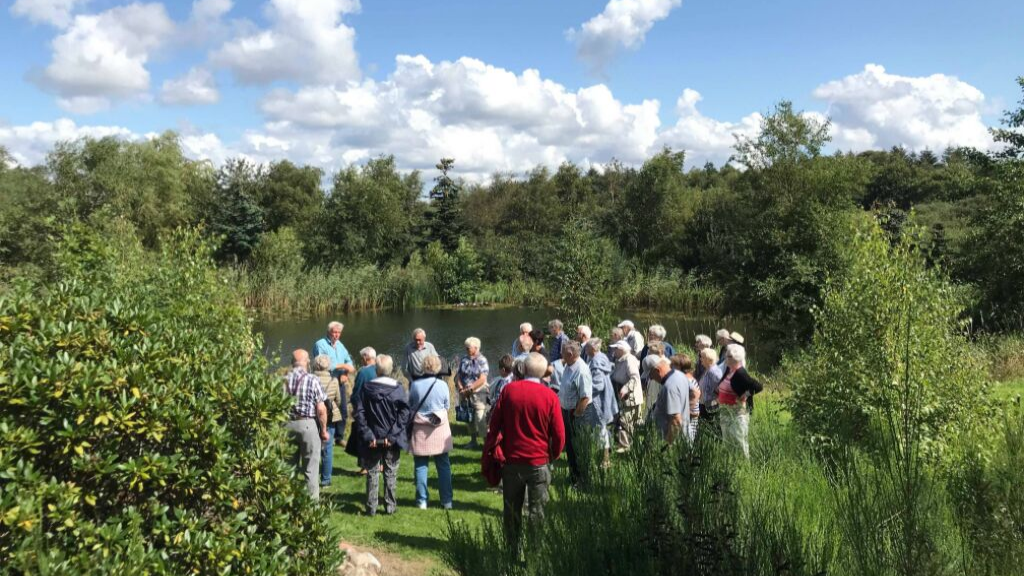 Flamingo Nature Park
Flamingo Nature Park is a beautiful nature park and have a unigue experience.
Small "rooms" and oasis spread out in the park make the perfect settings for an extraordinary picnic. Bring out picnic basket and find your favourite spot to enjoy the park and the calm atmosphere.
In the pavilion you are welcome enjoy your lunch, or you can rent the place for private parties and events. The pavilion is the perfect backdrop if you want a different party, and here you can decorate and cover up in many different ways. Around the building runs an outdoor terrace with exquisite views of the lakes.
The park boasts no less than 20 different kinds of water lilies in the many lakes and lagoons. In the park you will also encounter the Lady of the Bog and the Statue of Liberty.