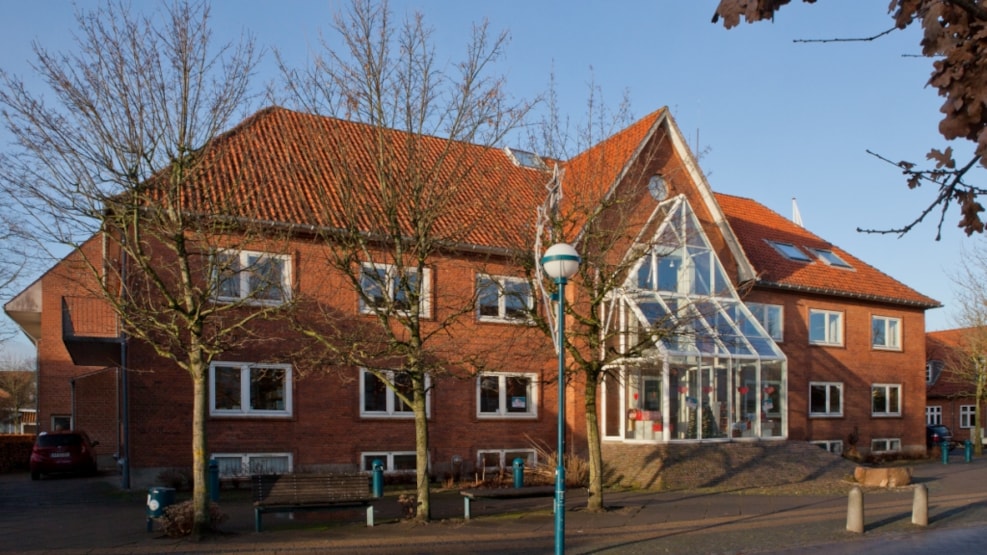 Fjerritslev Bibliotek (library)
Fjerritslev Library is one of the 4 libraries in Jammerbugt Municipality
Jammerbugt Libraries
Fjerritslev Library is located in the heart of Fjerritslev town, in the former town hall, which was converted into a library in 1987.
The library has 2 floors and was newly furnished in 2007. The ground floor houses the circulation desk, library tables, adult fiction, and the children's library. On the first floor, all non-fiction materials for both children and adults are collected. This floor also features a reading room with newspapers, magazines, and journals.
There are both stairs and an elevator between the floors.
Fjerritslev Library loans out books, audiobooks, PlayStation and Wii games, PC games, music CDs, and DVDs. In the children's library, there are toys for the little ones and a cozy corner with a sofa for the slightly older children. Children's books are categorized by genre, making it easy to find a book that suits each individual.
There is free internet access available on one of the library's 4 public PCs. Users can use a PC for up to 30 minutes. The library also provides photocopying and printing facilities for users.
In the basement, you'll find the Local History Archive. The archive is open on Monday afternoons from 13:00 to 17:00. The direct phone number for the archive is 72577808, and the archive's email address is arkivetfjerritslev@gmail.com.
Tourist Info
Brovst Library also serves as a self-service tourist information center throughout the year. It is open during the library's regular opening hours.
VisitNordvestkysten © 2023