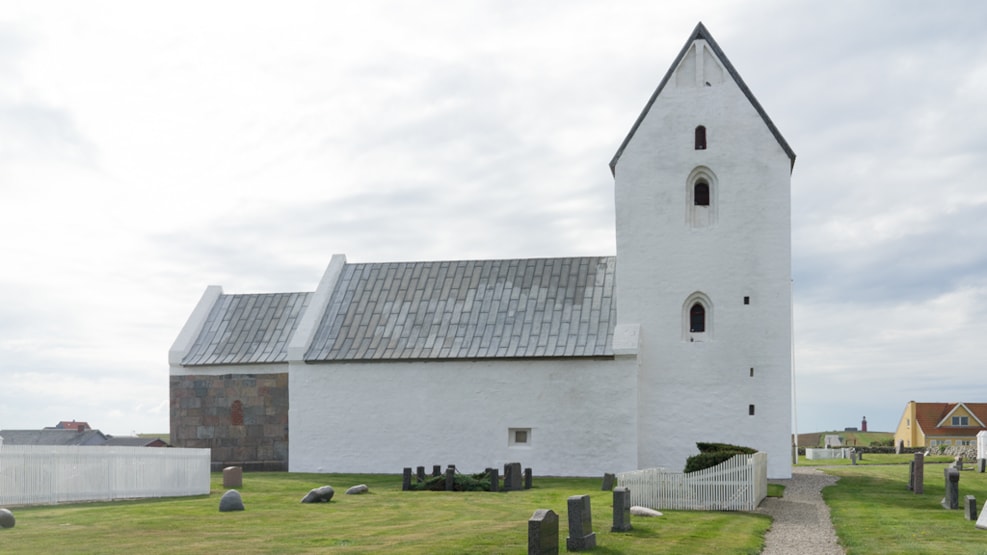 Ferring Church
The Romanesque village church Ferring Church is located by Bovbjerg Klint on the edge of the North Sea.
The tower has gables, which according to Northwest Jutland custom turn north / south in an attempt to make the strong wind glide more easily over the roof without causing damage.
The painter Kirsten Bjerre (died 1943) is buried in the partly grassy cemetery with the many fence-fenced burial sites.
Ferring Church has remains on the north wall of the nave of a large fresco from approx. year 1200. That is, the fresco was painted a few years after the church was built.
The Romanesque frescoes show scenes from Jesus' childhood history and life. They have been compared to English manuscript illustrations and are an example of the English cultural influence in the early Middle Ages in West Jutland.
VisitNordvestkysten © 2023