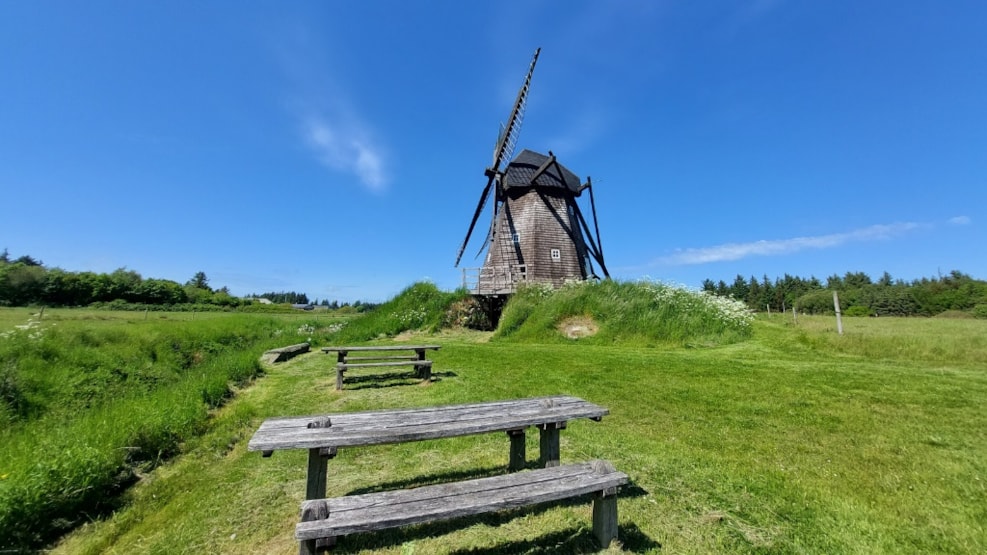 Faddersbøl Mill
Faddersbøl Mill is a Dutch mill, which was built in 1861. Today the mill is a museum.
The mill was in operation until around 1968.
In the mill cellar you can see a poster exhibition, which tells about the landscape around the mill and mill operation, and especially about Faddersbøl Mill's history.
Around Faddersbøl Mill there are 3 marked hiking trails. You will also find a fenced dog forest.

The mill is located on the cycle route Vestkyststien Agger-Bulbjerg, is open in the period from 1 April to 20 October between kl. 10.00 and 18.00.
VisitNordvestkysten © 2023