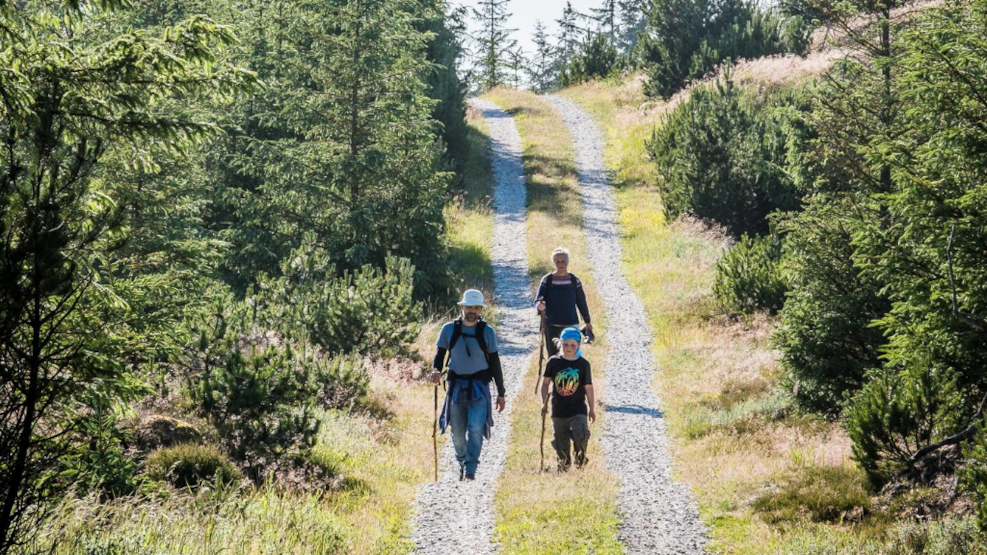 EvenThy
EvenThy organizes outdoor tours in Thy National Park, where we come through forest, dune and moorland. Bring and get authentic experiences, hikes and meals either on the regular hikes Wednesday or Saturday or contact us for an event and hike tailored to your wishes
Julie and Peter love bonfires, packed lunches and hiking boots and invite guests to Thy National Park for an unforgettable experience.
Thy National Park provides the beautiful surroundings for authentic experiences. Here are tranquility, magnificent landscapes as far as the eye can see, and endless possibilities for beautiful hikes. The harsh beauty of the National Park comes to mind when lacing the hiking boots and heading out into the landscapes. The hiking routes go through both forest, dune and moorland landscapes - and there is a guarantee of a trip into the blue, which provides a unique experience and fond memories. The hikes end with food over the campfire.
Whether you are used to nightlife and would like to travel far, or just want to enjoy the whole family at a shorter distance, there is an Event Rental for you.
There are regular hikes (8-10 km) and bonfires every Wednesday and Saturday. If you are a family or group who would like to go on your own trip, Julie and Peter can plan the right Event rent for you.
Call Julie and arrange when you want to go.
Contact:
Julie Müller
Tel. (+45) 30231734
Facebook: EvenThy