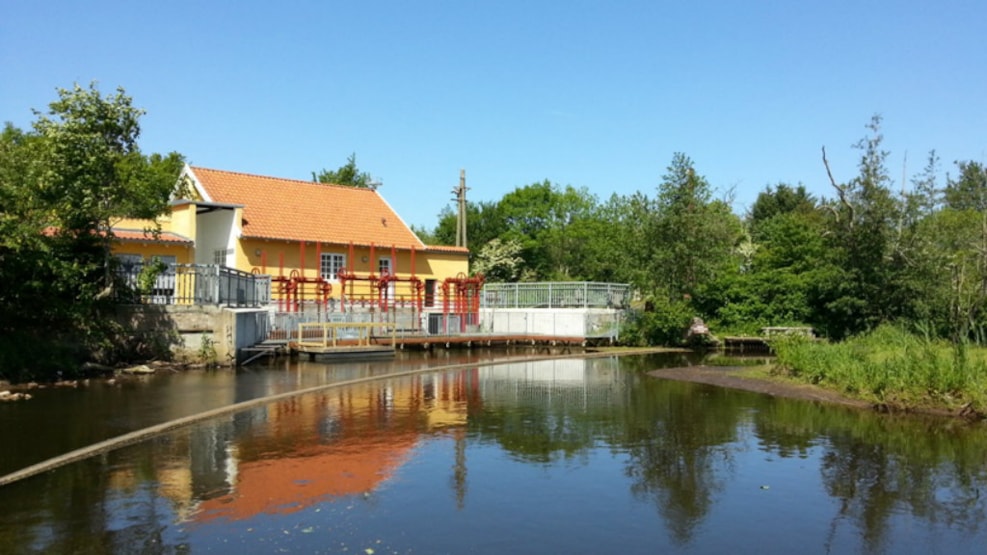 Det Gl. Elværk/The Old Power Station
The Old Power Station in Bindslev is the only water powered power station, in Denmark. Located at Uggerby Å, you'll find lots of opportunities to enjoy nature as well.
One of Denmark's few water power stations has been located in Bindslev since 1920.
Direct current was produced here right up to 1968 solely by using the power of the water from Uggerby River. Look through the windows of this small power station and experience a bygone age.

Read about the history of the power station, and how the machines work, on notice boards and plaques. Pay a visit to artist Christian Lautrup who lives in the caretaker's house by the old power station "Det Gl. Elværk". Christian Lautrup is known for his oil paintings and watercolours inspired by the countryside around Bindslev and Tversted.
VisitNordvestkysten © 2023