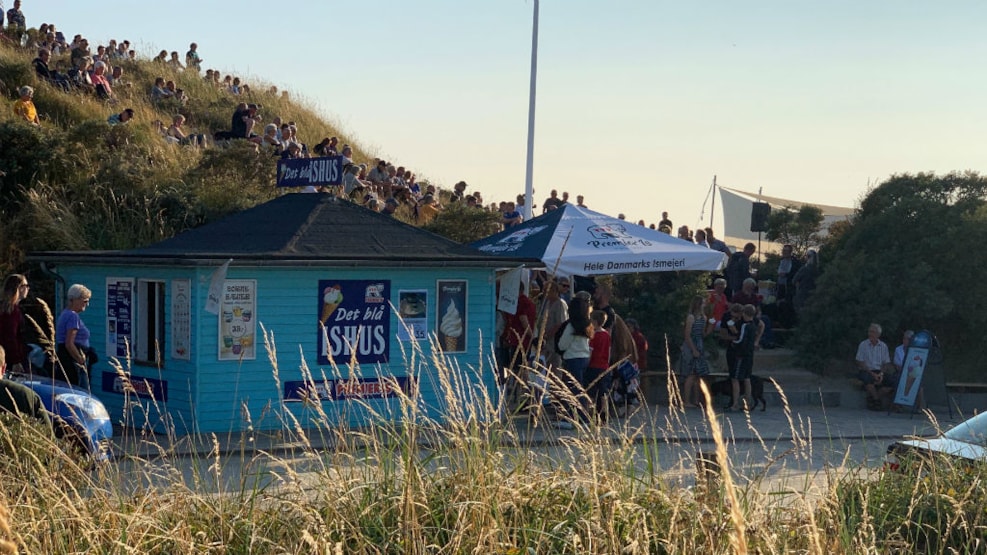 Det Blå Ishus (ice-cream)
On your way down to Tversted Beach you'll find the popular Blå Ishus.
Visit Det Blå Ishus by Tversted beach and taste exceptionally good ice cream.
Soda, sweets and the entire Premier Ice cream range are also sold.
The Ice cream House has existed since 1920, and over the years many ice cream loving tourists have visited the place. Det Blå Ishus is especially known for its tasty toppings and large selection. This makes the happy customers come again and again, year after year.
Varying hours of the season from March to October.
VisitNordvestkysten © 2023