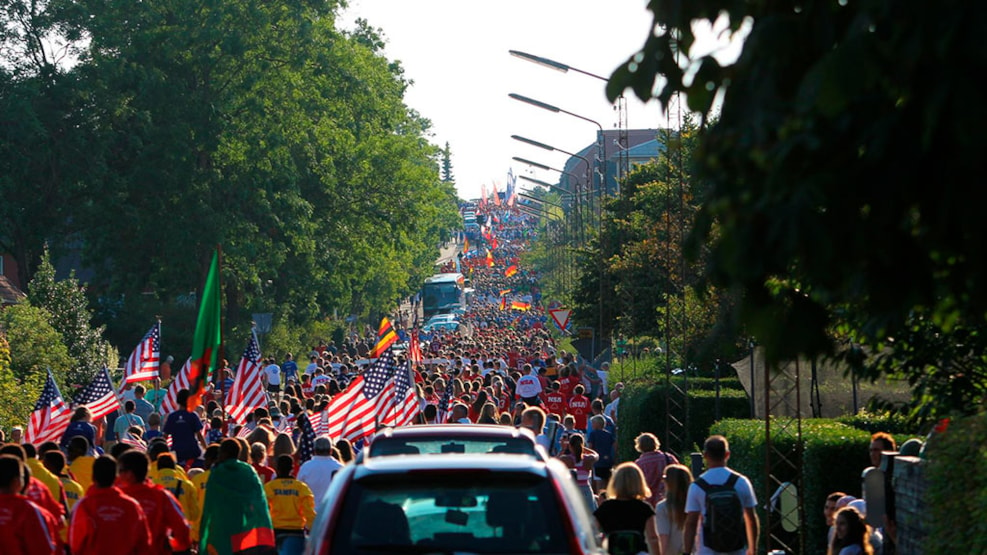 Dana Cup Hjørring International Youth Soccer Tournament
Welcome to the Dana Cup – an International Youth Soccer Tournament in Hjørring, Denmark each summer.
Dana Cup is Denmark's largest sporting event and one of the largest and top ranked youth soccer tournaments in the world.
Each summer more than 1.000 teams make their way to Northern Denmark to participate in a mind blowing youth football event.
Dana Cup uniting the youth of the world to experience their passion for football with respect, unity, equality, friendships and much more.
Join 1.000 teams from 45 nations
For an amazing youth football experience in a unique international atmosphere
Youth development - building team spirit individually & united as a team
Fantastic arena and facilities - all games played on green grassed fields
20,000 participants playing in international groups
Kilometers of beautiful sandy beaches close by
A fantastic organization with top class personal customer service
Memories for the rest of your life – friendships across borders
Dana Cup Combi – Football and Family Holiday
Since 1982
117 nations
4,426 clubs and 29,156 teams
21,667 boys' teams and 7,489 girls' teams
73,305 games played
311,955 goals scored
Over 920,000 participants
Welcome to the Dana Cup!
Watch a video from the tournament HERE
VisitNordvestkysten © 2023