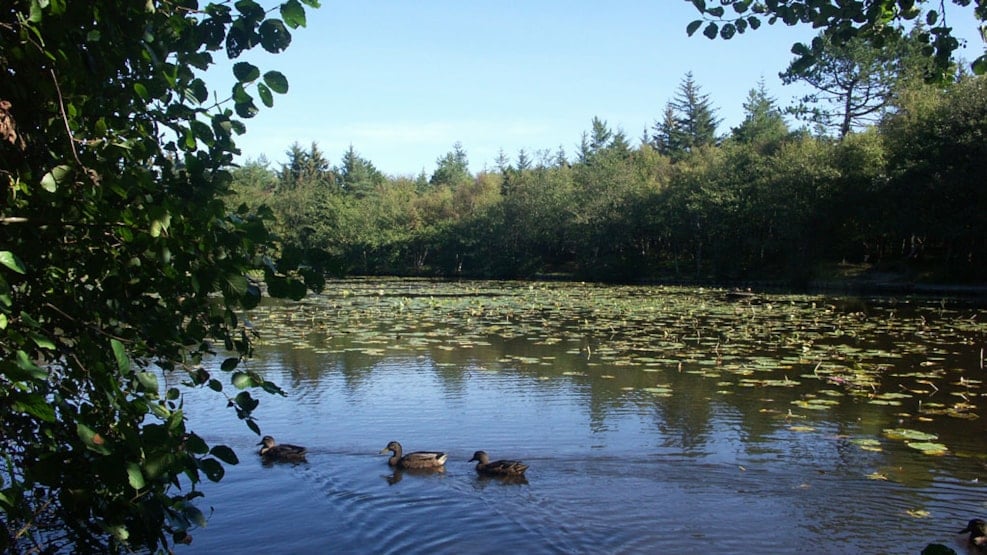 Cycling Tour: Tversted Duneplantation - Råbjerg Mile
Bike all the way from the beautiful Tversted Dune Plantation to the exciting Råbjerg Mile and explore the area in a whole new way.
Tversted Klitplantage - Råbjerg Mile.
 
Large forest area appears surrounded by wide stretches of heather and meadowland with bogs and peat banks – this is Tversted Rimmer and the municipal plantation Tversted Kommuneplantage which we are now entering.
In this unspoilt area, several artists and craftsmen have set up open workshops and galleries.

We get back on our bikes.
The idyllic lakes of Tversted Søerne in Tversted's dune plantation welcome us.
The manmade lakes close to the North Sea with the plantation on one side and the dunes on the other are beautiful whatever the time of year.
From the 2 vantage towers in the plantation there are magnificent views of the forest and the beach.
The rooftop windmill, "Østerklit", in the middle of the plantation is preserved intact and is the only one of its kind in the country that can be seen in use when the wind blows.

We leave the plantation and continue our trip through the dune landscape towards our next destination, Råbjerg Mile – Europe's biggest migrating dune.
On the road we pass one of Denmark's smallest churches – Råbjerg Church.

The route is part of The Eastern Route Cycling Tour.
Get the whole route-description and map at Tversted Turistbureau.
VisitNordvestkysten © 2023