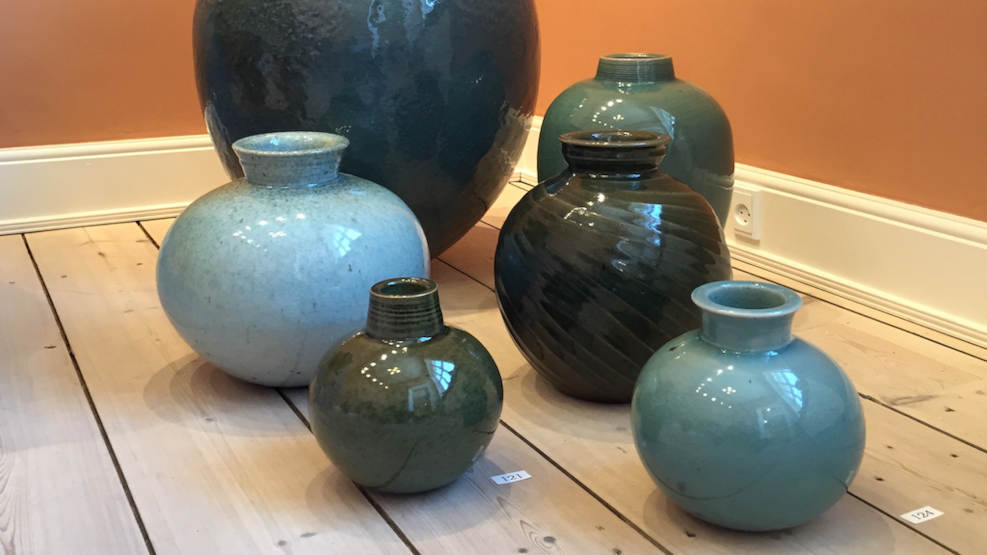 Ceramist Torsten Mosumgaard
For 40 years I have studied and produced ceramics. For 35 years I have sold it through shops and galleries, exhibited it at museums and in the process been awarded a few grants, and now, when I can, I do what I once dreamt of doing: I sell all my products from my own permanent exhibitition at the place where I work and live.
This means that I now have a richly varied selection of ceramics, on show, which is well suited for daily use - such as tea pots, tea drinking bowls, mugs and jugs, dishes, plates and serving bowls.
Beautiful dishes and bowls in many glazes and dimensions. Big and small jars, many shapes of vases, flower pots and lamps. 
Fantastic ceramic houses and everything produced in stoneware or china.

The exhibites and workshop are usually open all year from 10 to 5 pm, or by appointment.
VisitNordvestkysten © 2023