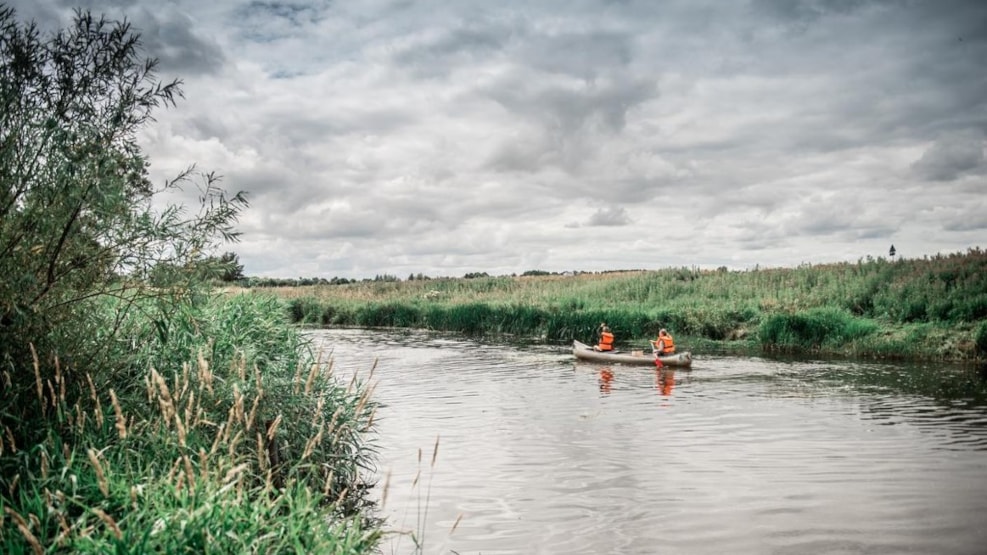 Canoeing on Ryå, Aabybro
Take a ride on Ryå canoeing

Enjoy the calm when you sail on Ryåen. Enjoy the birds, see the beautiful blue kingfisher - gray heron that floats above the creek near its nest, and many other small and large birds.

Enjoy the sight of mother duck with her ducklings. Enjoy the many swallows' nests and the high activity during car bridge near Birkelse Manor.
By canoe square opposite Aabybro Dairy, Aastrupvej 3, is a parking space, where the car can be set and operated based on and put back to after your adventures.

Read the historical facts about Ryå on the panels that are on the house with life jackets.

Enjoy picnic basket before or after the ride at the tables under the canopy.

See more on the website of the FDF canoes on Ryå. Or contact tel 25210234 for booking of canoes.
VisitNordvestkysten © 2023