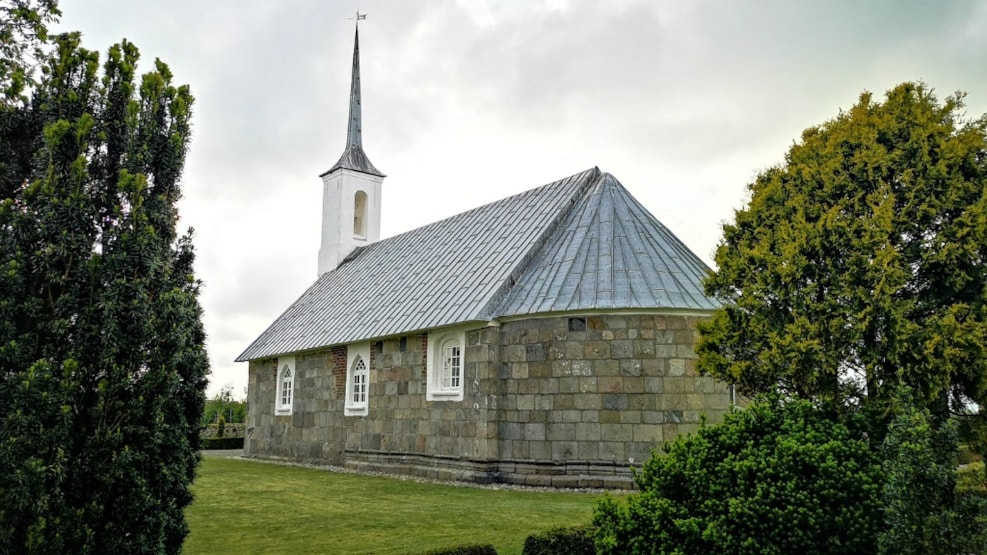 Bur Church
Consists of a lead roofed nave and choir (in one part) with a big apse, made of granite ashlars.
Later a porch facing north.
The eastern part of the church is possibly the choir part in a large-scaled church, which nave was never built.
A spirecowered bell tower on a pier, was built in 1864.
Romanesque font in granite on a new font. The pulpit is renaissance work, given to the church in 1634.
A Gothic tripych altarpiece from the 15th century. An old organ, restored in 1968 by Bruno Christensen.

The church was restored in 1972-73. Altarpiece was restored in 1997.

Opening hours can be found at the church.
VisitNordvestkysten © 2023