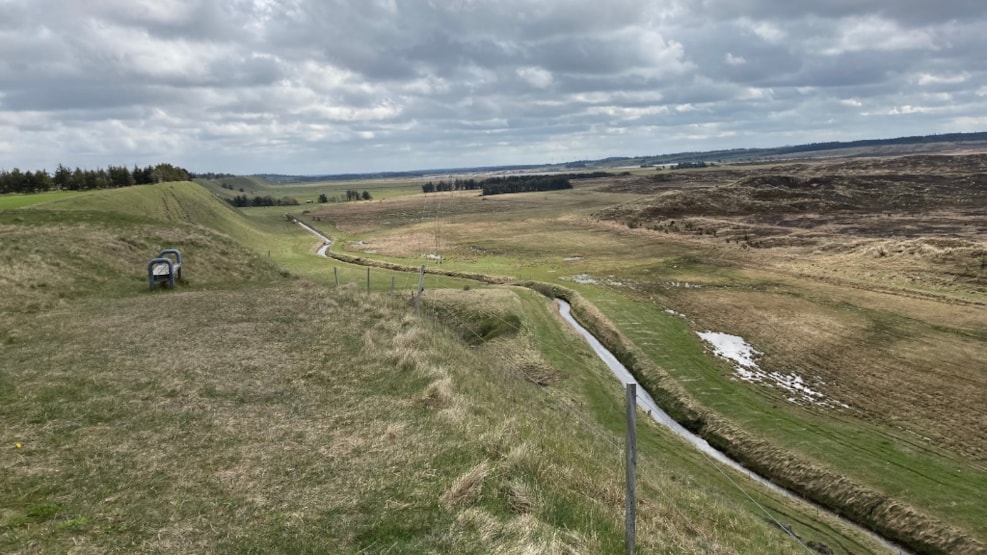 Brunbjerg Slope - Thy National Park
Brunbjerg Slope at Hanstholm in Thy is a really nice view point close to Hanstholm Lighthouse. From here you can see crowned animals (usually morning or evening) frolicking in Hanstholm Wildlife Reserve.
And you can see both the North Sea and bunkers in the landscape.
Brunbjerg Skrænt is ideal for a cozy evening walk with a bench where you can enjoy the view.
Most of the Hanstholm Game Reserve is located on a raised seabed, and three or four kilometers inland from the sea, you can see the coastal slopes of the Stone Age. To the west you can see the sea, and to the south you see the large protected game reserve, which is part of the National Park Thy. 
Park the car in the parking lot at the transformer station, take the binoculars with you and explore Brunbjerg slope. Maybe you are lucky to spot some of the many different animal species that live in Hanstholm Wildlife Reserve.