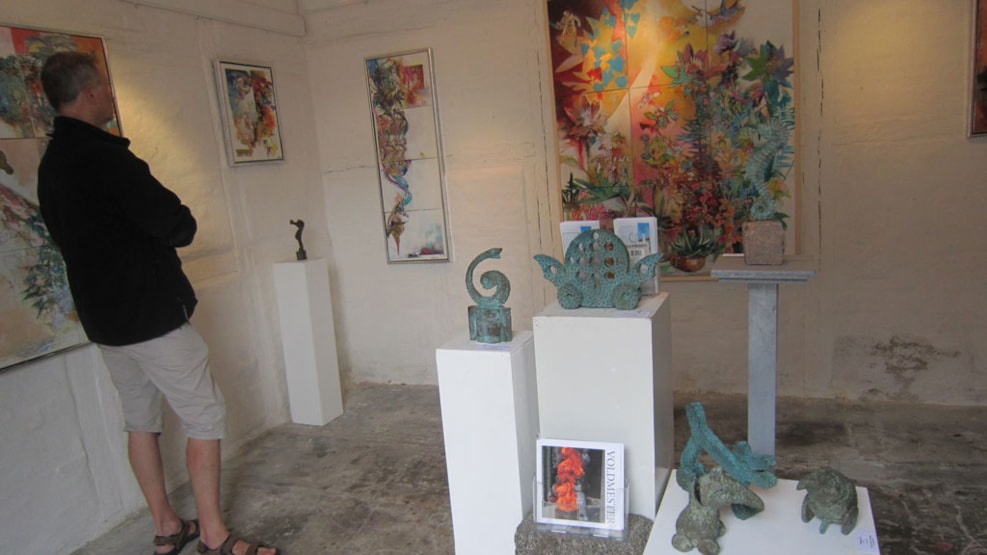 Bovbjerg Fyr, Art Exhibition
The lighthouse at Bovbjerg shows changing art exhibitions throughout the year.
The artists, often 6-8 at a time, is usually a mix of local and non-local, traditional and experimental, professional and amateurs who all leave their marks in the wings of the lighthouse.
Also visit the café, which offers coffee and delicious home-baked goods.
Afterwards, you can enjoy the breathtaking views of the roaring North Sea from the lighthouse, and you can take a walk along the beach and see the impressive Bovbjerg Cliff, which is geologically interesting and shows traces of all three ice ages that have been in the area.
Bovbjerg Cliff is part of the UNESCO Global Geopark West Jutland.
VisitNordvestkysten © 2023