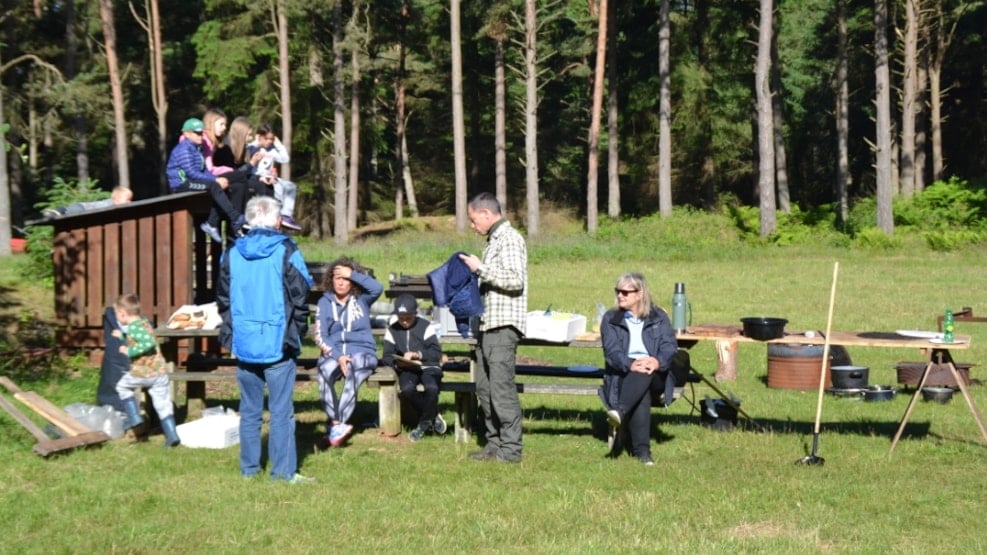 Blokhus Klitplantage - Shelters
Gateway Blokhus
You will find Blokhus Gateway in the dune plantation at Blokhus. There are a lot of possibilities for activities in the open air, where the dune plantation will protect you from the west wind. You will find the entrance at Aalborgvej 90, 9492 Blokhus, where a path will ensure access to the Gateway Square for disabled people.
In the Gateway Square you will find a natural play ground, area for activities, picnic areas and barbecue areas - and a natural baking oven, in which you can make your own bread.
The Gateway is the starting point for several hike- and bike trips. Close to the square you can go by the fitness route equipped with fitness tools, or go by the health path and have your condition checked. Several national routes cross the Gateway, and you will find places to rest for hikers and bikers. The bikers on the West Coast route can get information about the route, and they will find a mounting for the bike, so the cycle chain can be taken care of. There is a toilet at the square.
From the car park at Aalborgvej there is a mountainbike path of approx. 11 kilometres. The path goes through different natural areas. The Gateway was implemented through local cooperation among local actors, joined in the Blokhus Gateway Group, the Naturstyrelsen and the local authorities in the Bay.
Accomodations
South of the Gateway Square you will find shelter accomodations with 4 shelters, which can be booked on www.udinaturen.dk. Blokhus By Camping has direct exit to the Gateway.
Renting a Bike
At Hune you can rent a bike for a lovely day in the wood, both MTBs and ordinary bikes - Hune-Blokhus Cykeludlejning.
Facts about the Plantation
The dune plantation at Blokhus covers 642 ha. The main part is covered by woodland. It was planted during the years 1895-1910. You can find just a few of the original mountain pines in the western part of the plantation. The plantation is owned by Naturstyrelsen, and consequently belongs to all of us.
When the plantation was planted Blokhus was just a small fishing village. In summer Blokhus is today a teeming tourist town and the Gateway between Blokhus and Hune is an attractive area all year round.
Naturstyrelsen has publiced a miniguide about the plantation at Blokhus. The guide is available i.a. at the tourist information Office.