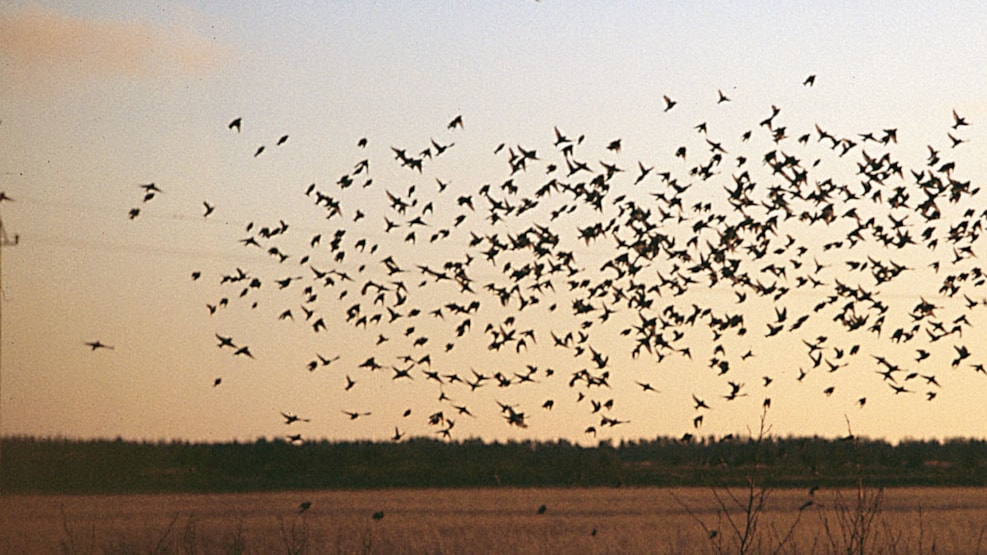 Birding
The north-western part of Denmark is an exquisite place for bird enthusiasts to visit, as there are good opportunities all year round to explore many different bird species in the beautiful nature of the area - both rare an normal bird species ...
In Hirtshals, Tornby & Tversted there are many interesting areas for birding. Explore the surrounding nature and the sea and learn more about the bird's habitats.
Vandplasken (protected area) is an area which are located behind Kærsgård Strand (beach). Here it is possible to observe some special bird species and during the fall you might be lucky enough to experience the incredible natural phenomena starling murmuration. There is not direct access to Vandplasken, but it is possible to look over the area from the top of the dunes.
Hirtshals Fyr (the lighthouse) is also a special place to enjoy some historic scenery and the many ocean- and water birds. Off the coast at the lighthouse there is a large stone reef which attracts many duck species and I 2017 a king eider was spotted here. Many birds pass through the lighthouse when they migrate north which makes the location a great place to spot many different species.
The port of Hirtshals is in a 90 degrees turn meaning that many migrating birds pass through here on their way up the coast. The traffic, the industry and the fish loading in the port attracts many gull species and this area is the place in Denmark with the highest number of gull species, with a total of 13 different kinds. In 2015 a black browed albatross was spotted among the birds.
By Uggerby Å (stream) and Tversted Å (stream) many birds live along the creek. In the landscape along the creek is it possible to observe many different types of birds such as the red-backed shrike, the grasshopper warbler, the whitethroat and many more.
Vågholt mose (bog) and Tversted Rimmer is a special area for crane birds and numerous crane bird couples have been spotted in this area.
In the nearby woods and dune plantations and many different birds' lives. Enjoy a day watching the birds in the special surroundings. Remember to wear proper clothes and remember binoculars. Have a great time.
VisitNordvestkysten © 2023