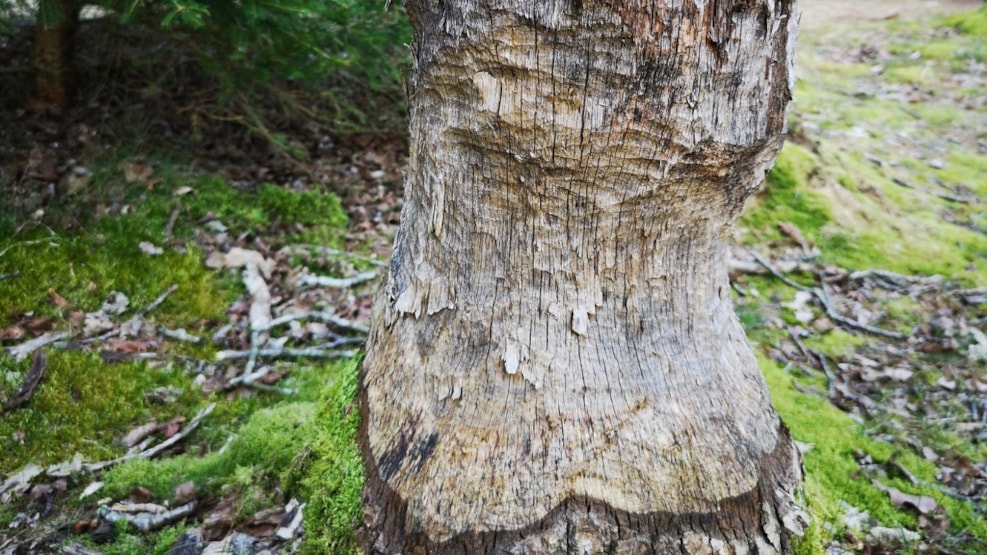 Beavers in Klosterheden
The beavers thrive in and around Møllesøen and Flynder Å in Klosterheden Plantage in northwestern Jutland.
Here, in 1999, 18 beavers were exposed, which almost 10 years later had multiplied to over 100 individuals.
The beavers have lived in Denmark for millennia after the last ice age, but were exterminated for approx. 2,500 years ago.
The beavers build dams and create open, wet swampy areas for the benefit of many other animal species such as fish, bats, birds, insects, amphibians and fungi.
If you go on a beaver trip on your own, you can start the trip at Møllesøen. Walk about 1.5 kilometers southwest along Flynder Å. Here you can find traces of the beavers: felled trees, eating places, huts and dams.
In the gorges at Øvejen and Gl. Landevej as well as at Depotsøen and Vilhelmsborgvej you can also find the beavers. It is easiest to spot the animals in the morning and evening hours.