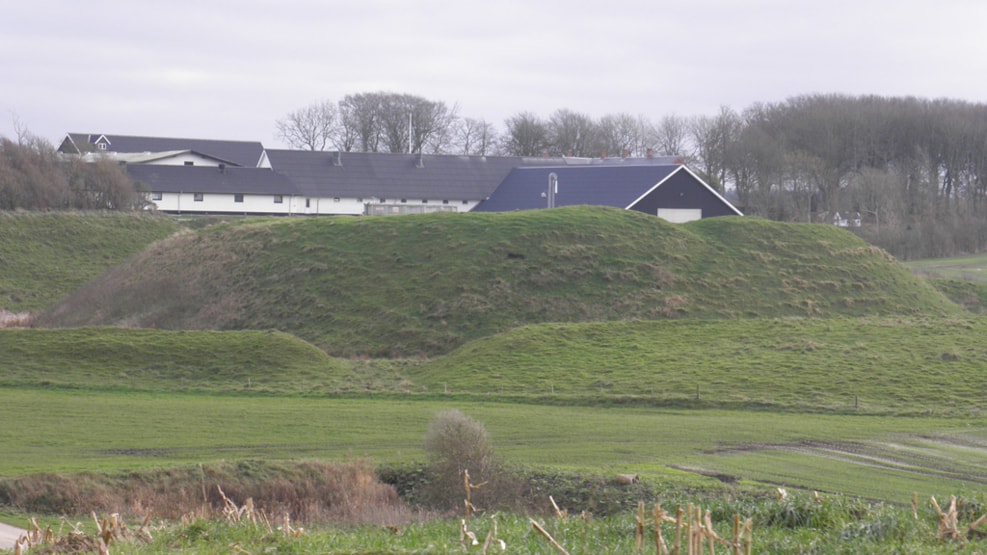 Asdal Voldanlæg (castle mound)
The castle mound in Asdal dates back to the 1300s and gives us an insight in life in the middle ages.
Asdal Voldanlæg's (castle mound) history dates back to the 1300s. The original manor on the rampart burned, and in 1895, the current main building were built southeast of the mound. The castle mound is originally one of four fortifications in Northern Denmark and over the years possessed by various prominent lords – testifying the knighthood life of middle Ages.
Legends figure Karl Pølse is linked to Asdal Hovedgaard as a malicious lord who committed murder and robbery. Since 15-1600 century, a dried ham is preserved on Asdal Hovedgaard, which according to legend originate from a dispute between Karl Pølse at Asdal and the lord of the manor at Odden or Birkelse.
There is free access to the castle mound through trails starting at Allingdamvej 22.

Panorama Cycle Route ""In the name of the fish"" goes past Asdal Hovedgaard and castle mound.
VisitNordvestkysten © 2023