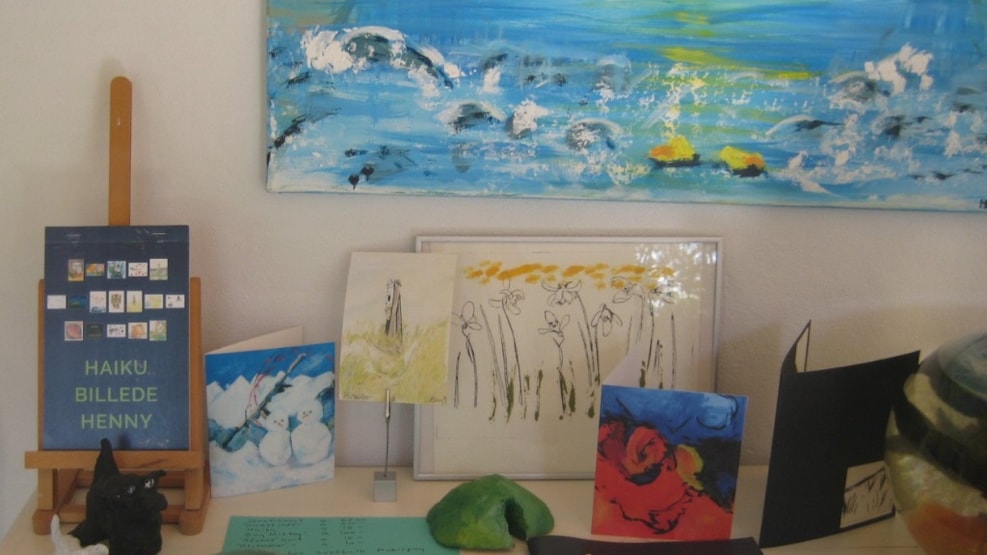 Asboe Galleri
Henny Asboe is part of a group of local artisans in Sydthy.
We have a visual school at Heltborg Museum, where both children and adults receive education and good experiences. There I have both taught and been a student.
The room inside my front door is a small gallery where you are welcome by appointment.
I paint with acrylic, pastel chalk and watercolor. I draw and make graphics.
My choice of motifs is nature, faces, imagination and abstract.
VisitNordvestkysten © 2023