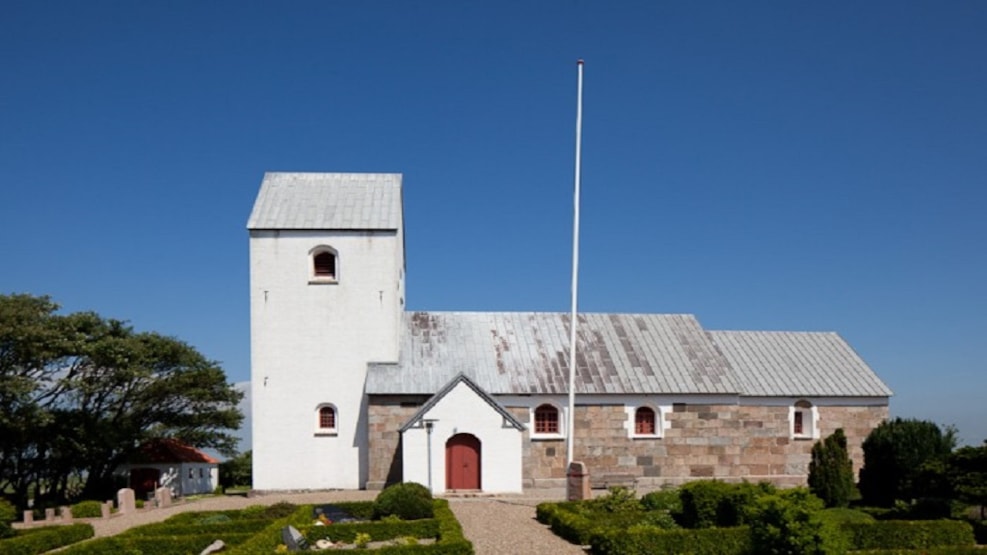 Arup Church
The medieval church in Arup was dedicated to Saint Morten.
Arup Church consists of a Romanesque choir and nave, a late Gothic, heavily rebuilt west tower and the modern porch to the south.
Arup Church consists of a Romanesque nave and chancel built of granite blocks. None of the original windows have been preserved. On the other hand, traces of all three windows in the choir have been preserved.
According to an inscription on the altarpiece from 1505, the church has been consecrated to St. Morten. The church was privately owned from 1723, until it became independent on July 1, 1913.
The time is from about 1300.
The altarpiece, which is of the Lutheran flute type, is from the years 1580-90. On the wing of the altarpiece is to the left Moses, who stands with the two tablets of the law.
Disk, jug and wafer box are from the 19th century.
There is a smooth baptismal font of brass from 1862.
The nave is the three-masted bark "Neptune". It was built by H. Flyvholm and donated by the parish's residents in 1941.
The plaque hangs in the west end of the ship on the north wall.
The poor block is from the 18th century.