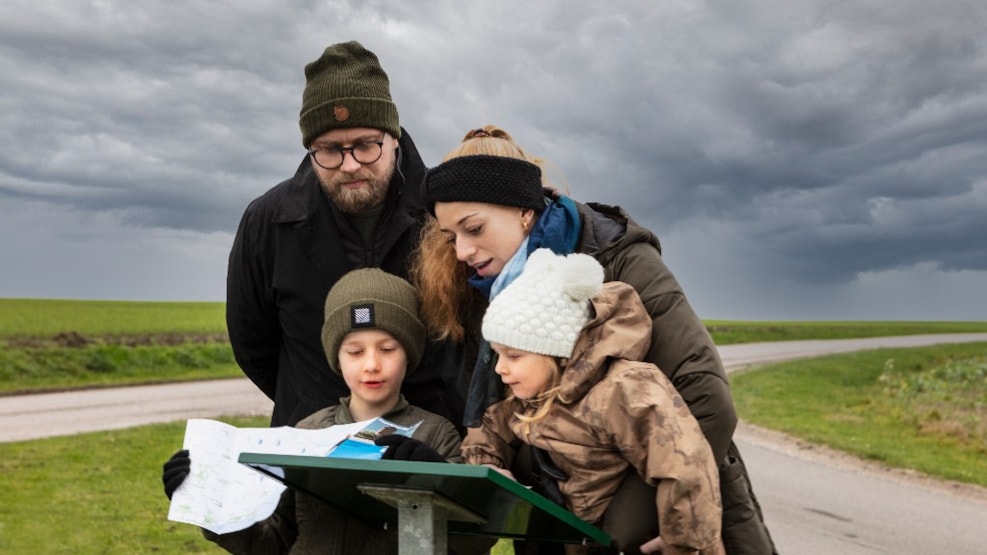 In the Artists' Trail with Vendsyssel Kunstmuseum
The landscape has always inspired artists. The cycle of nature, the weather and light make an inexhaustible source of inspiration. In the Artists' Trail offers you an opportunity to experience Vendsyssel - both through the painters' scenes and on your own. Use the paintings as an eye opener that artistically emphasize and convey the characteristics of Vendsyssel.
Lace up your hiking boots, grab your windbreaker and move out into nature. See where the artists found their inspiration. Study the lines, colours and light of the landscape, and let yourself be enveloped by the nature experience.
In the Artists' Trail includes eight art trails: the Poul Anker Bech-, the Poul Ekelund-, the Svend Engelund-, the Arne L. Hansen and the Johannes Hofmeister-trail as well as the Church-, the Sculpture- and the Art Detectives-trail for kids and their families.
Each trail comes with a leaflet that contains a map of the area as well as information about the individual artists, their works, and the specific locations. You can follow the trails independently and stop and start all the trails as you prefer. The leaflets are avaible at Vendsyssel Museum of Art in Hjørring and the Art Building in Vrå - The Engelund collection.
Signs are placed along the trails with supplementary information. They have QR-codes, leading to audio guides that bring the artists' relationship with nature to life.
Each trail is presented on the following pages, where you also can find the audio guides.
Follow the project on Instagram and share your own experiences with #isporetpaakunsten