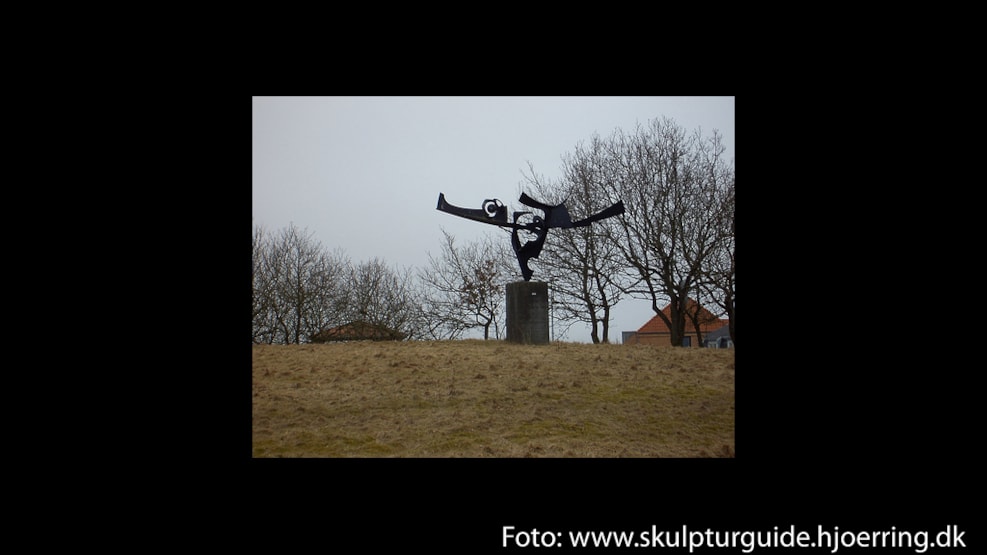 Air
"AIR" Jørgensen, Børge: 1976. Hjørring
Børge Jørgensens  large iron sculpture is located on top of a small hillock. It's wavering almost floating silhouette seems to draw the sky downwards to it! 
Børge Jørgensen primarily works with abstract art.
This sculpture stands like a graphic symbol silhouetted against the sky. Both open and closed elements are highlighted in this work, in which the artist focuses on mass and emptiness.
This sculpture is welded from steel plates intertwined with each other which gives a light and airy appearance despite it's black painted metal construction.