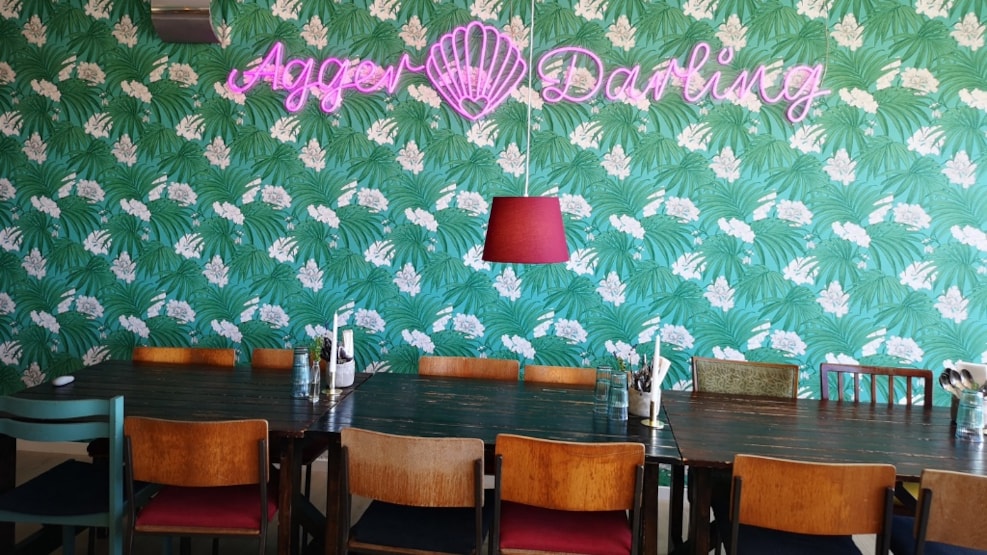 Agger Darling
Agger Darling at the sea of ​​southern Thy has "Denmark's sweetest view".
Here love and passion are paramount, and here you get a pleasant experience for the whole family.
The food is inspired by local produce, the season and the world around Thy.
Agger Darling is the entrance to Cold Hawaii and Thy National Park.
The love for food is reflected in the colorful menu that is replaced daily. Watch Facebook and Instagram for daily update. On the menu is "a little of it all and what the chef and season finds out": classics such as a good burger with heavenly meat and a secret dressing, pizza with good ingredients, Limfjord mussels and a couple of flat from the quay (fish fillets).
In addition to the normal opening hours of the restaurant, Agger Darling offers in-between dining, cookery, wine nights, cooking days and much more.
Agger Darling is a cozy eatery between sea, fjord, lake and forest with a focus on local produce, love and passion.
"COME AS YOU ARE AND COME SO LITTLE YOU WANT AND ENJOY DENMARK'S SOULEST VIEWS."
VisitNordvestkysten © 2023