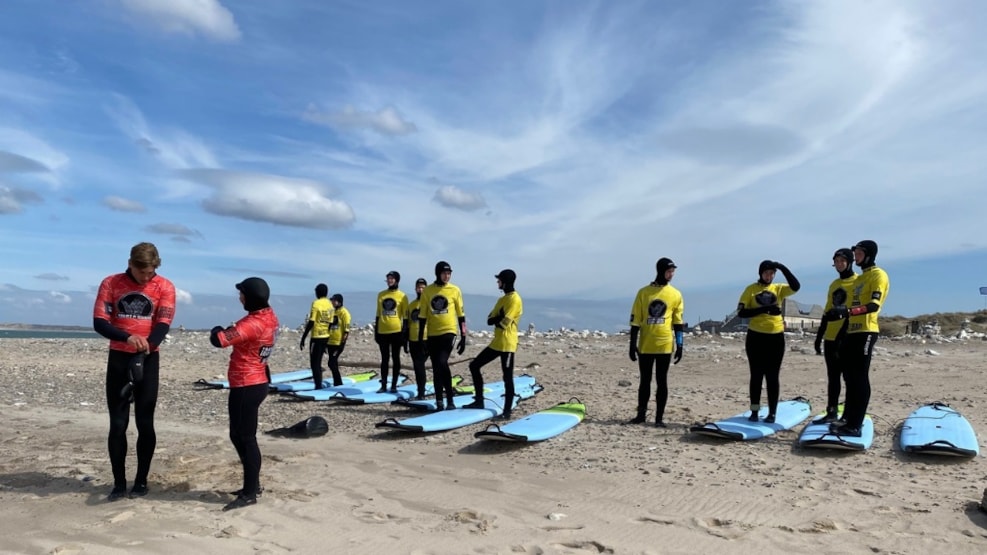 Agger Booking: Kayak- og SUP Rental
Agger Booking rents out many types of water activity equipment, MTB, amber lamps and fishing rods. You can book your equipment directly at Agger Booking or contact us at post@aggerbooking.dk. Agger, which is located in the middle of a scenic area, with the North Sea on one side and the Limfjord on the other.
Kayak rental
Experienced kayakers can go out on their own. It is possible to book a trained instructor. Instructors must always be booked in advance.
We offer 3 trips (on your own or with an instructor):
- The river (beginner)
- Agger Tange route (intermediate)
- Krik Vig route (advanced)
SUP and Sit On Top kayak rental
Try standup paddleboards - also called SUP or Sit On Top kayaks.
SUP and Sit On Top kayaks are for those who want to have fun on the beach and in the water!
Sit-on-top can be used for both beach play and short trips for beginners or you can surf waves if you have the skills.
Paddle and life jackets are included in the price.
Fishing rods
We rent out fishing rods. Reels and line are included in the price.
You can bring or buy hooks and lures.
Amber lanterns
Agger Booking offers rental of amber lamps for your amber safari.
Take the family on an amber safari and learn how to find amber along the beach.
UV glasses are included in the price.
Agger Booking rents out holiday apartments at Agger Tange Feriecenter, which is located in the first row of dunes by the North Sea, on the outskirts of the idyllic and unspoiled old fishing village of Agger.
You can book your stay here.
To the south is the protected Agger Tange, to the north you will find the lakes and the large bird sanctuary Vejlerne.
To the east, the Limfjord is waiting to be discovered. Here you experience the harshness of the North Sea and the gentleness of the Limfjord in one and the same place.
In addition to the many hours you can spend sunbathing on the beach, playing at the water's edge, surfing, kayaking, fishing, amber hunting or other water activities, there are plenty of opportunities for hiking, cycling or horseback riding in and around the national park. You can also go hunting or perhaps compete in beach volleyball or soccer on the courts at Agger Petanque Klub. There is something for everyone.
We look forward to welcoming you to Agger!