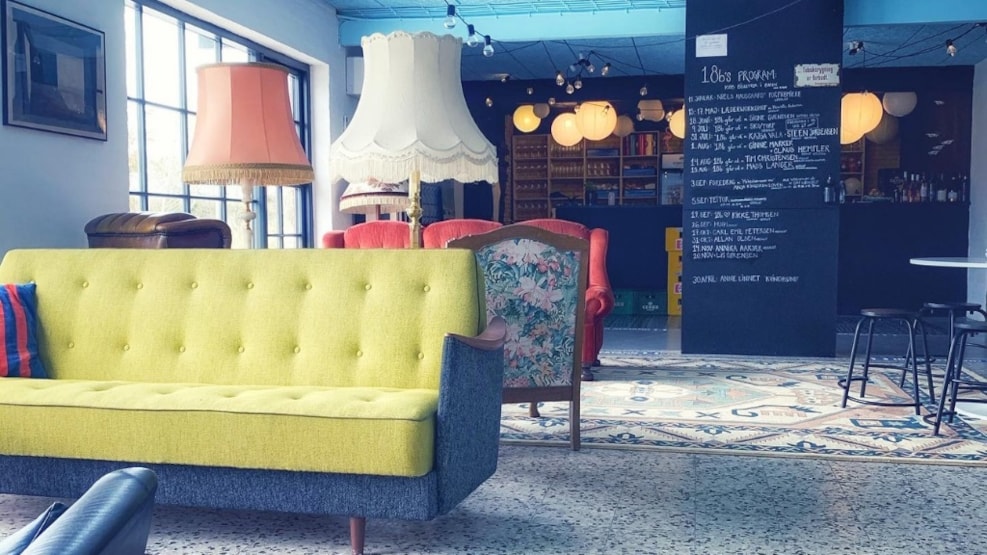 18 B - Venue
We want to create memories from the outskirts - we want to make noise for our lovely area and show that culture is not geographically determined. Live music and experiences live everywhere!
18 B arranges intimate concerts with Denmark's best musicians. We are mood geeks and love to give our guests more than they expect. We pay tribute to the music, but also the moment and always make sure that the audience as a musician dares to be present. That interplay creates the most beautiful concerts and we almost dare to guarantee good luck for an evening.
We have concerts all year round. In the summer we sneak outside 18b to "18b goes out". Since the autumn of 2018, we have had visits from Steffen Brandt, Niels Hausgaard, Signe Svendsen, Mads Langer, Tim Christensen, Annika Aakjær, Lis Sørensen, Allan Olsen, Karl William and many more. We would like to lure you west, if nothing else then for an evening.
All the concerts take place inside or outside 18b, which used to be the local use. Now we are a cultural place with overnight stays, creative workshops for adults and children and whatever else we come up with.
The program can be found on 18 B's website and tickets can be picked up on 6140 5642.
VisitNordvestkysten © 2023