Svinkløv Badehotel
Photo:
Visit Nordvestkysten
Right by the water, on the edge of the sand dune is Svinkløv Beach Hotel. A place to stay and relax in the middle of nature. Wake up to a view of the dunes, the forest, the beach, and the North Sea.
Re-establishment of Svinkløv Badehotel
The idyllic beach hotel by the coast of the North Sea, in Slettestrand, has over the past 91 years been loved by tourists and locals. It is a place with room for quiet contemplation. In 2016 tragedy struck as a fire completely destroyed the hotel. The popularity of the hotel was so high, that it was decided it should be rebuilt in the same spirit as in the good old days. Local handcrafters rebuilt the hotel, with a focus on craftsmanship and history, and in 2019 the doors opened once again to a brand new hotel with a dramatic history.
Gastronomy
The agenda of the restaurant and its menu is set by Kenneth Hansen, a star in Danish Gastronomy. The food at Svinkløv is inspired by local ingredients and thereby sets the tone for the menu. The local fishermen, farmers, and growers are all included when it comes to developing the menu, made from the ingredients of the season and all organic. Every day you can be served lunch, coffee/tea, cake, and dinner. Every menu changes based on the season. The restaurant at Svinkløv Badehotel is extremely popular, it is advised that you book in advance.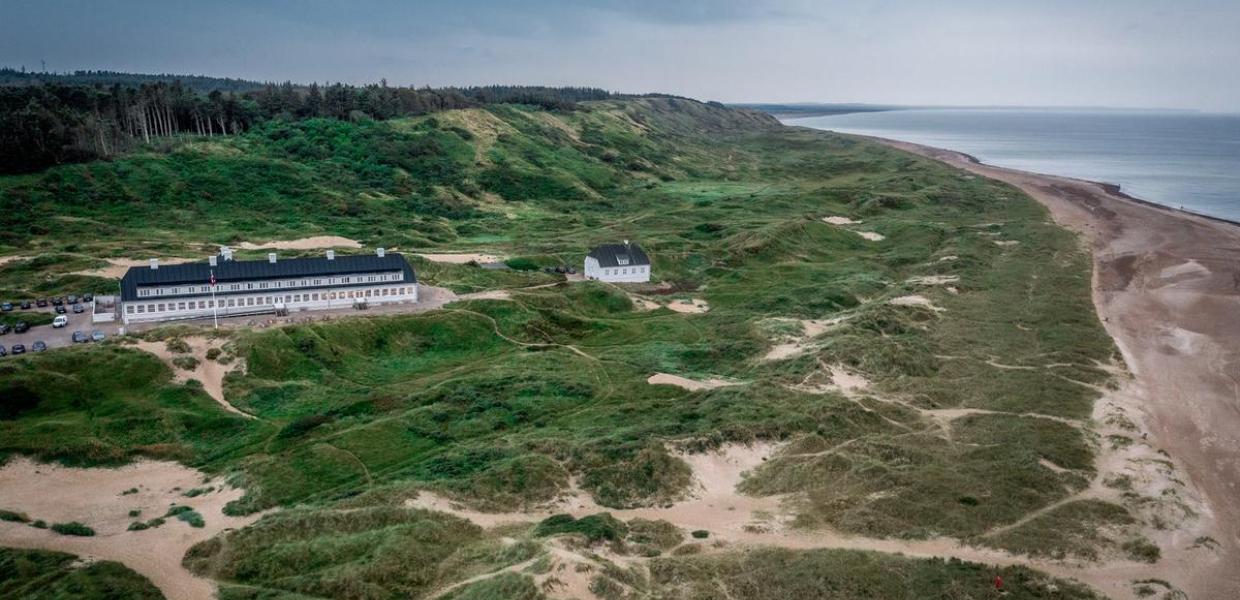 Photo:Destination Nordvestkysten
At Svinkløv Badehotel you will find an atmosphere that will remind you of the good old days, as the vibe of the hotel has a historic touch to it. The special light peeking through the small windows and how it reaches the cozy living rooms all contribute to the very special atmosphere of this house in the sand dunes. Sit back, relax and enjoy the escape from reality in the beautiful rooms, which all are decorated to give that special feeling. 
VisitNordvestkysten © 2023