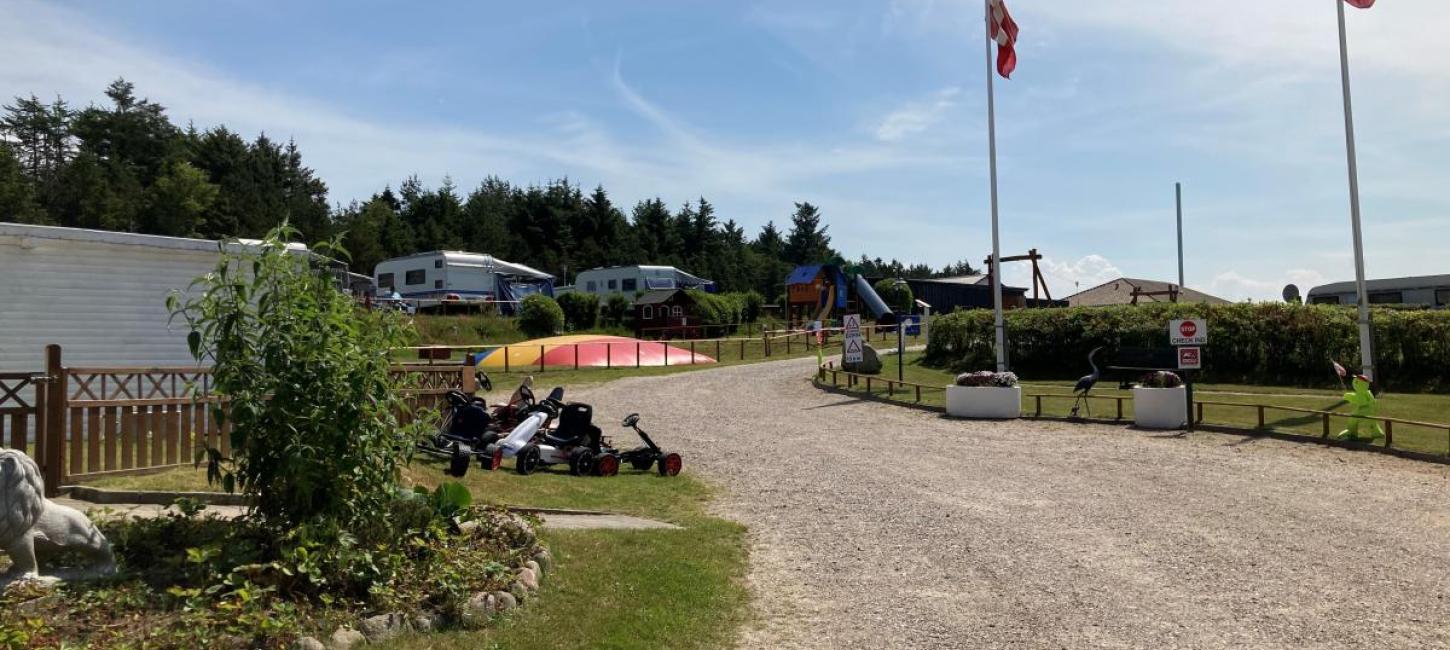 Overnight stay in the middle of the nature at DCU Camping Tranum
Photo:
DCU Camping Tranum
Not far away from the coast you find Tranum - a little gem, which is located within a marvelous nature, that, amongst others, can offer the certified Tranum - Fosdalen hiking route.
Stay the night in Tranum at DCU Camping Tranum, which offers both nice cabins, the possibility to pitch your own tent or to camp in the site's tipi tents. Furthermore, there is the option to stay the night in shelters.
Camping Tranum offers both fresh bread for breakfast and tasty sandwiches with different kinds of bread and with vegetables from local retailers.
Dinner can get picked up at the local food store "Midtpunktet - Tranum".
At DCU Camping Tranum you will get the experience of being right within the most beautiful nature. The site is operated by one of the local enthusiasts, who characterise Tranum to a high extent. Tranum has a lot to offer, amongst others, a skatepark, an open air swimming pool, a dog forest, a nature playground and not to forget the hiking route Tranum - Fosdalen, which is certified at the German Hiking Institute. When you pass the entrance to the Tranum - Fosdalen hiking route, DCU Tranum is on the other side of the road.
The atmosphere on the site is cosy, welcoming and friendly and happy guests are the upmost priority for the host.
After enjoying a splendid night, you can take a delicious lunch box with you from the camping site to the next stage on the route.
You can order your packed lunch by visiting the site or you can call Lisa, so it is ready when you arrive.
 
VisitNordvestkysten © 2023