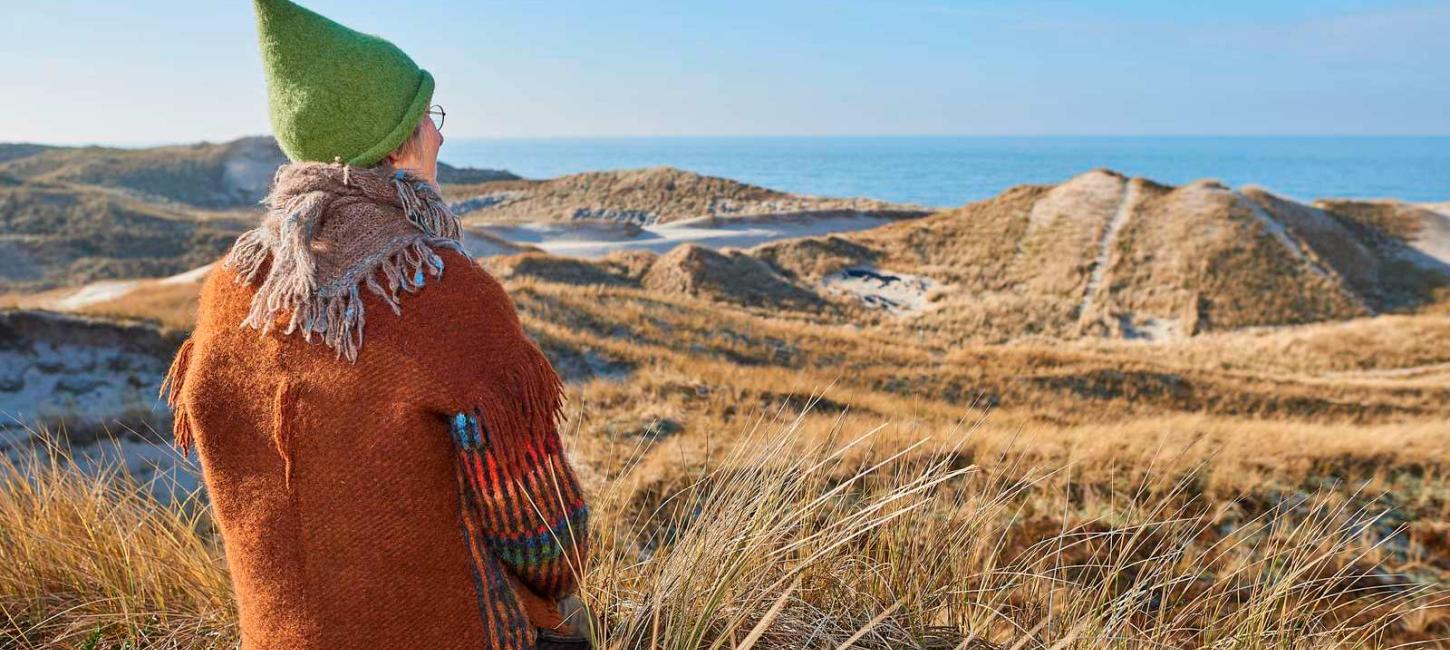 Husby Klitplantage Ruten
The hiking route is a certified and signposted route in varied nature through dunes and forest, over a drifting dune and past a natural harbor and café near the route.
The route starts at the small fjord port of Helmklink Havn, located on Nissum Fjord. Follow the blue signs with white arrows southwest through forest and forest playgrounds to Spidsbjerg Strand by the North Sea.
Up through the dunes you pass through trenches from the war and pass a bunker at the top of the dune. Further south, you pass a drifting dune and climb a high sandy slope with a crater on the other side.
In connection with the certification of the route, a brand new footpath was established through the dunes. You get a view of the North Sea before turning east and reaching the hill Marens Maw, from where there is a view of both the sea and the fjord.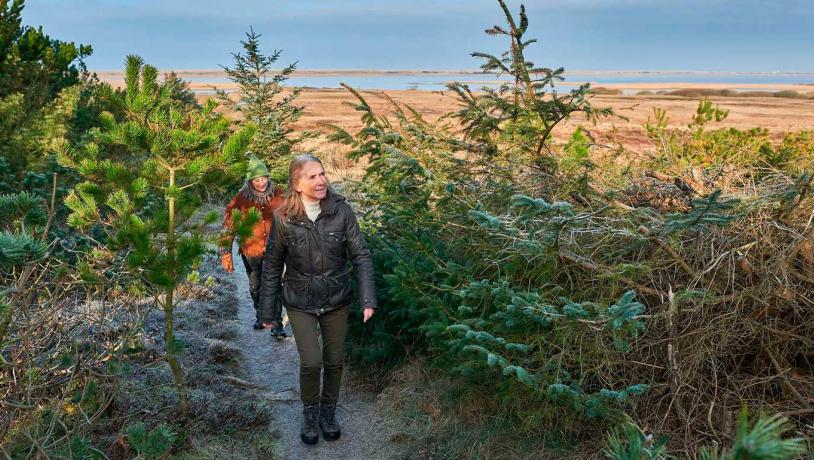 Photo:Mikkel Jezequel
The route then heads south along Raketvejen, which in the old times was used for rockets with ropes in them to rescue shipwrecked people. At Græm Strand you can make a detour to the geosite Græm Klint and if the weather is warm you can swim in Skavemosen. There are also tables and benches here.
To the west, the route goes through restored dune landscapes and there is a view of another drifting dune. A few kilometers before Helmklink Harbor, you can follow the arrow to Fjand farm boutique, where there is a café.
The tour ends with a beautiful view of Nissum Fjord before you are back at Helmklink Harbor.
VisitNordvestkysten © 2023