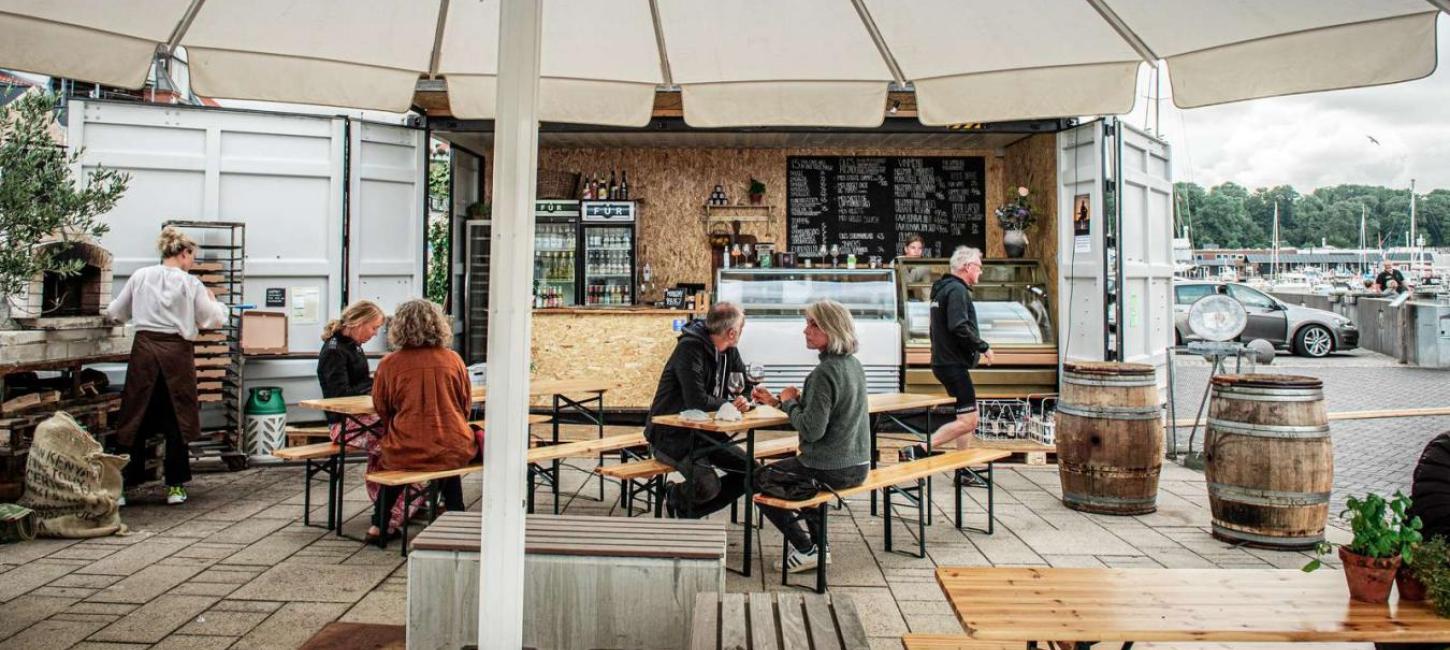 Explore Lemvig
Photo:
Destination Nordvestkysten
This charming city is packed with cozy streets, great opportunities for shopping and dining, and events all year round. Explore the bustling town here.
The backdrop for the best experiences
The charming little streets of Lemvig date back to year 1234. Ever since then, the urban space has been filled with cozy old houses, small squares and plazas where the many specialty shops are located. Here you can find fashion, shoes, locally produced food and specialties.
And it doesn't end here:
Just 50 meters from the town's walking street you'll find Lemvig Harbour - the experience harbor, as they call it - which every year buzzes with lively activity and happy guests. With fantastic restaurants, shopping opportunities and events such as concerts, tailgate markets, food festival, music festival and much more, it provides yet another good reason to visit the attractive town of Lemvig.
Staying in Lemvig
Lemvig town is filled with accommodation and experiences that you can easily spend several days on. Below you will easily find an overview of possibilities for a little getaway to Lemvig.
Events in the city
All year round, Lemvig serves as an experience center for the city's residents and tourists who travel to the city every year. Below you can  see the upcoming events that are organized around the city.