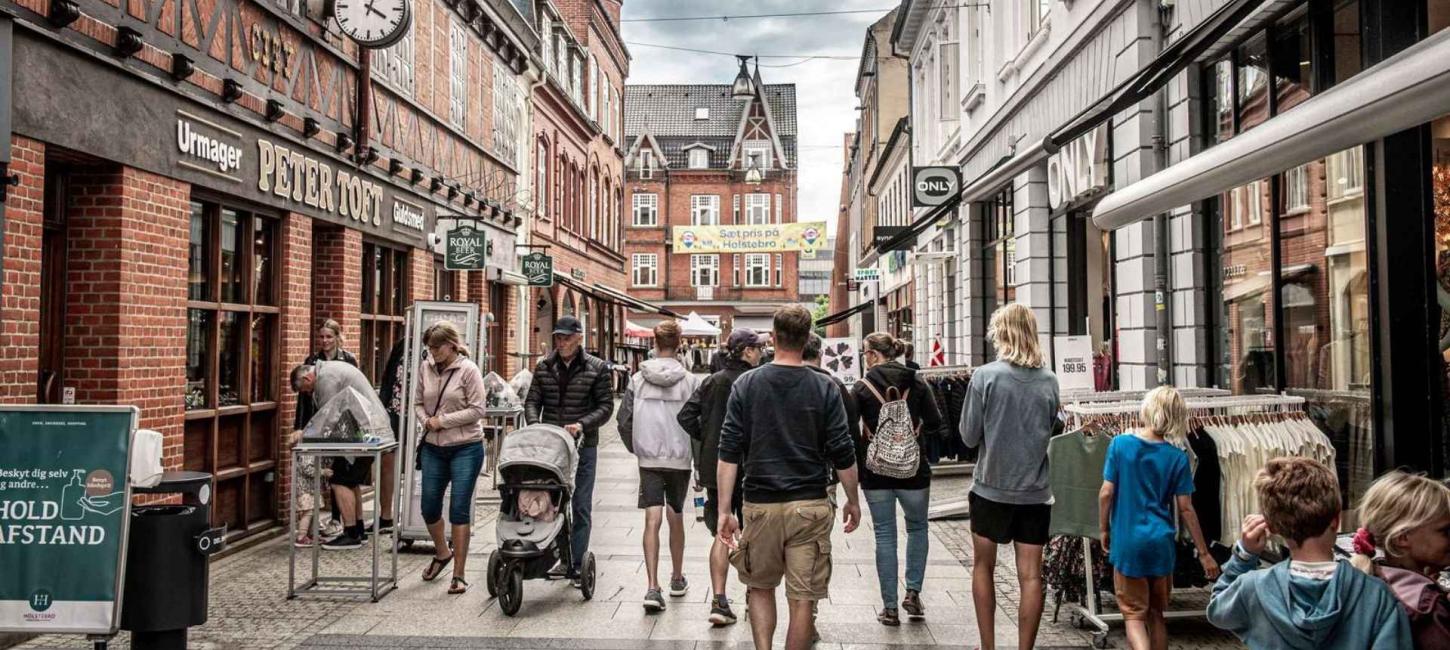 Explore Holstebro
In Holstebro you'll find all the fashion and specialty shops you'll need. The walking streets and Nørreport Centret offer over 200 retail shops for clothes, watches and jewelry, homewares, leather goods, delicatessen and much more.
Browse exciting shops on one of Denmark's oldest walking streets
The walking street Nørregade is one of the oldest walking streets in Denmark. The first part of the pedestrianized system was inaugurated in 1963 and today you will find a wealth of exciting shops to explore on the charming walking street. The inviting cafés and eateries help to create a cozy and relaxed atmosphere with the opportunity to satisfy your hunger and quench your thirst on your shopping trip.
Events
All year round, there are events to look forward to in Holstebro such as "Vi Elsker 90'erne" and "Vestjyllands Smukkeste Nostalgi Festival". Keep up to date on upcoming events here.
Break from everyday life: a getaway to Holstebro
In addition to a variety of shopping, Holstebro offers many exciting art and cultural experiences such as Holstebro Art Museum, Gallery Hanne Arberg and the Dragonmuseum. There are therefore many good reasons to stay overnight. Explore the possibilities for a wonderful Holstebro getaway below:
Things to do in Holstebro