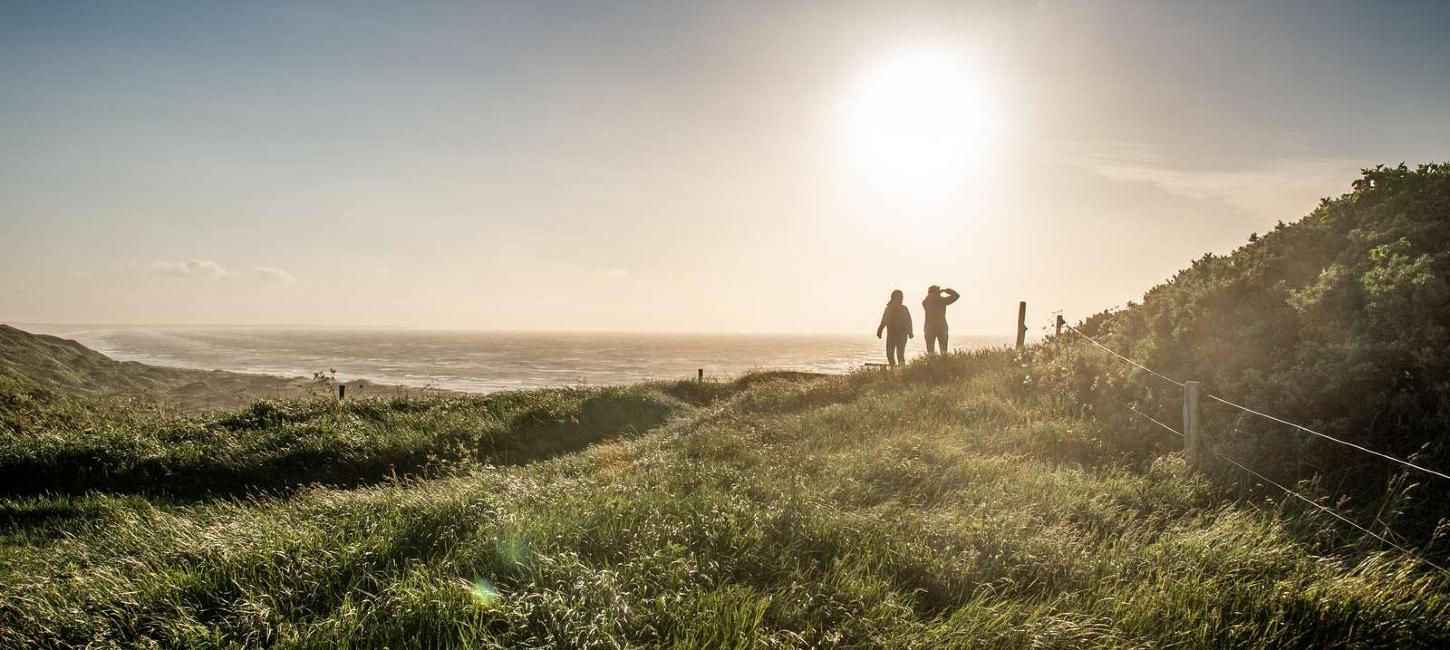 Experience the magnificient view from Svinkløv Camping
Photo:
Destination Nordvestkysten
Start your experience at Kystsporet from Svinkløv Camping. It guarantees a magnificient nature experience in the Svinkløv plantation right next to the North Sea. Stay in their pretty newly renovated cabins and enjoy the evening with a great bottle of wine from the site's own selection.