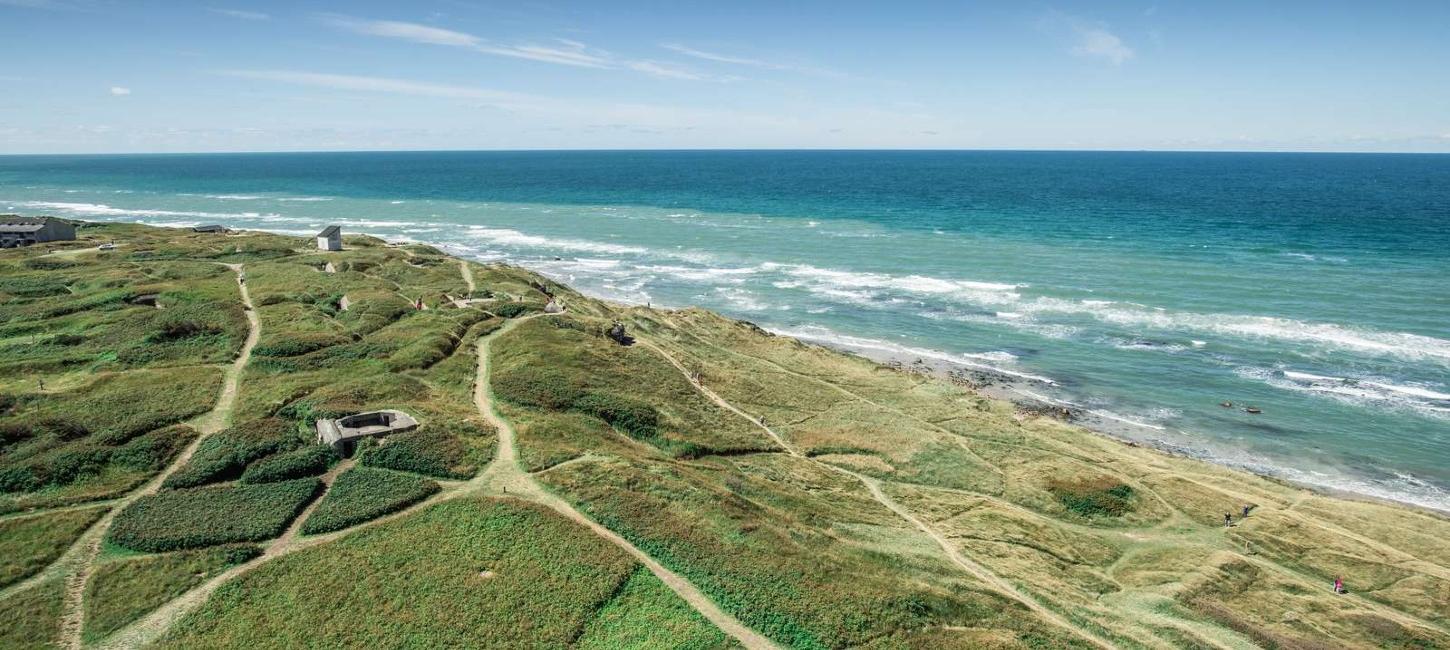 Nature experiences in Hirtshals and Tversted
Photo:
Destination Nordvestkysten
At the Top of Denmark Hirtshals and Tversted are surrounded by sea, forest, beautiful nature and plenty of fresh air. Every year, tourists come to the area because of the 30-kilometer stretch of coastline with a nature that impresses most.
A look at the area means a look at a historical landscape that is full of stories. The ice age has shaped the beautifully hilly terrain, the flat dune landscape and around the area there is evidence of life and settlement far back.
The area offers beautiful, inviting, wide sandy beaches and large dune plantations. Here are plenty of year-round experiences for the whole family. The nature offers great opportunities for an active holiday, fun games on the beaches and in the water, cycling in the forests or along the coast, or pleasant walks. Many also take advantage of the opportunity to study the variety of the bird life in the area. For pure relaxation, you can relax and enjoy the view of the beautiful northern Jutland landscape.
Holiday in fantastic nature surroundings
Enjoy a warm summer day on one of the great beaches or use the nature surroundings for different activities all year.
VisitNordvestkysten © 2023