Strandhotellet Blokhus
Photo:
Destination Nordvestkysten
The beach hotel which will bring you closer to the North Sea. In Blokhus, you will find Strandhotellet Blokhus, a place that brings people together and a place where the beach vibe is right at your doorstep.
In North Jutland by the coast of the North Sea, the small town Blokhus is located. A beautiful beach hotel, Strandhotellet Blokhus, which is just a few hundred meters from the wide sandy beach and the North Sea. You can relax and enjoy the beautiful garden and take advantage of the hotel's restaurant and bar. The hotel is oozing with luxury and it is the perfect destination if you want to experience the true and classical beach hotel vibe and history. The hotel is decorated in a classic historic and antique style, with bright rooms, beautiful wallpapers, which all will take you on a trip back in time.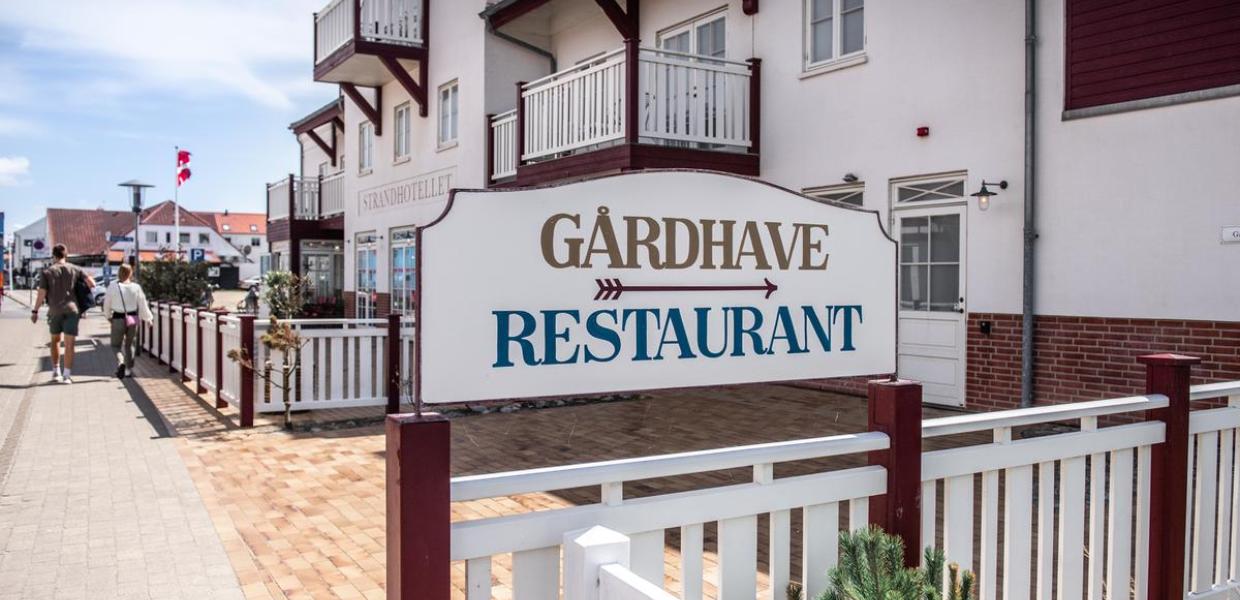 Photo:Destination Nordvestkysten
Restaurant Blå
The beach hotel offers an amazing gastronomic experience at its very own Restaurant Blå. Seafood is of cause a main ingredient in the menu since the hotel is so close to the sea. Furthermore, locally sourced meat and organic greens from local growers and farmers are also a large part of the menu. Enjoy your lunch in the atrium or in the lovely orangery at Strandhotellet Blokhus, Restaurant Blå.
Forkælelse på Strandhotellet i Blokhus
The hotel offers an amazing wellness area, here you will be pampered with soothing music, aromatic scents, a pool, and a sauna. Enjoy the romantic atmosphere with your significant other or just relax with your family or co-workers. If your pulse gets too low after a wellness day, head on over to the bar or fitness area at the hotel.
Explore the roaring west coast and beaches, and find your inner peace and recharge the batteries at Strandhotellet Blokhus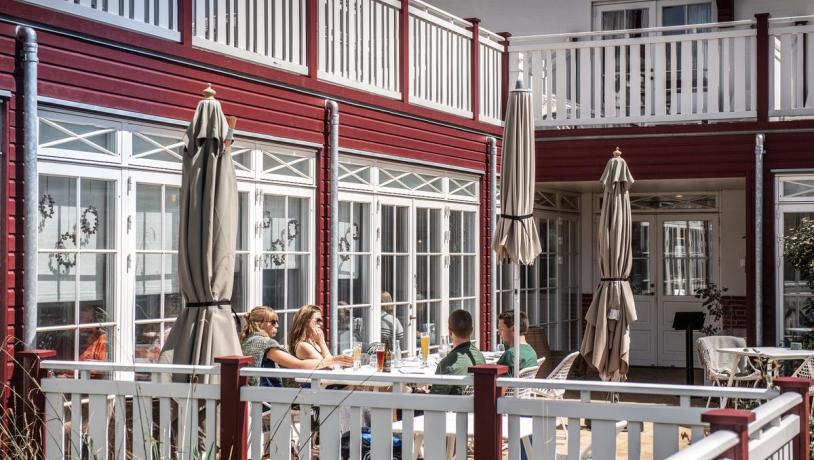 Photo:Destination Nordvestkysten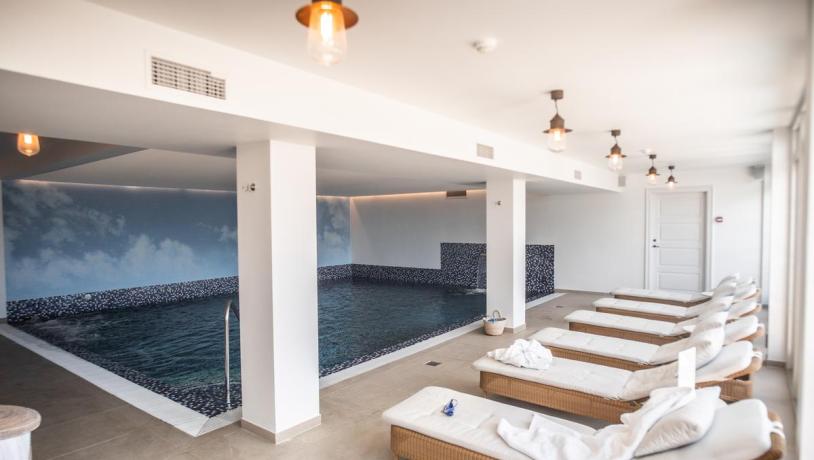 Photo:Destination Nordvestkysten
Much more than a beach hotel
Who does not want to work or party in such beautiful settings? The hotel offers facilities for meetings and conferences. Furthermore, you can have your large events and parties at the hotel, may it be weddings or anniversaries. You can have your party in the beautiful atrium or rent the entire hotel if you want.