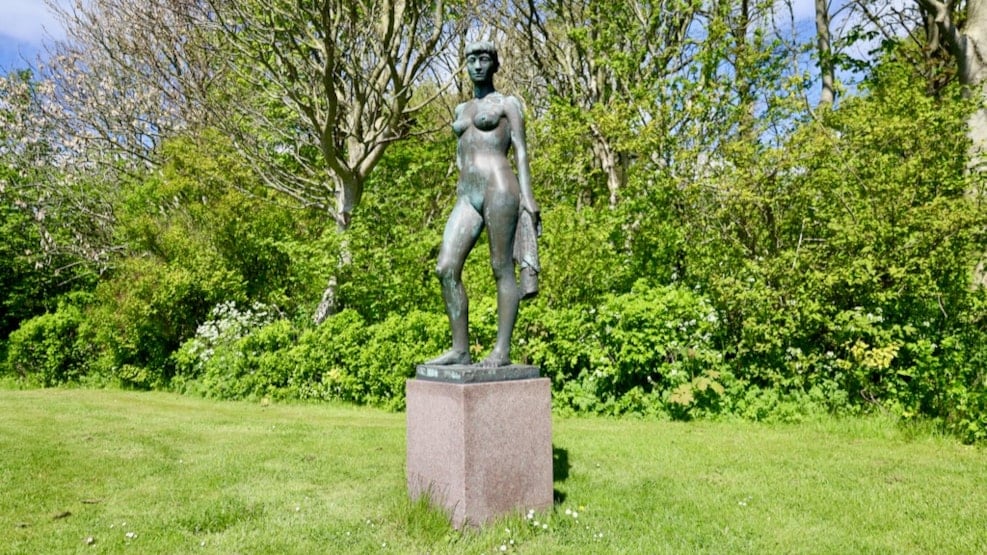 Thisted Pigen
The bronze statue "Thisted Girl" stands on a granite plinth on Kystvejen in Thisted.
The work was made by sculptor Henning Wienberg Jensen in 1947. In 1956, Wienberg Jensen won the Art Academy's gold medal for the bronze statue when he participated in the competition "A free-standing naked figure for a modern park." The statue was bought by Thisted Municipality the following year.
"Thisted Girl" is also called "Limfjord Girl" and "The most beautiful girl in town".
Henning Wienberg-Jensen was born and raised in Thisted. 
VisitNordvestkysten © 2023