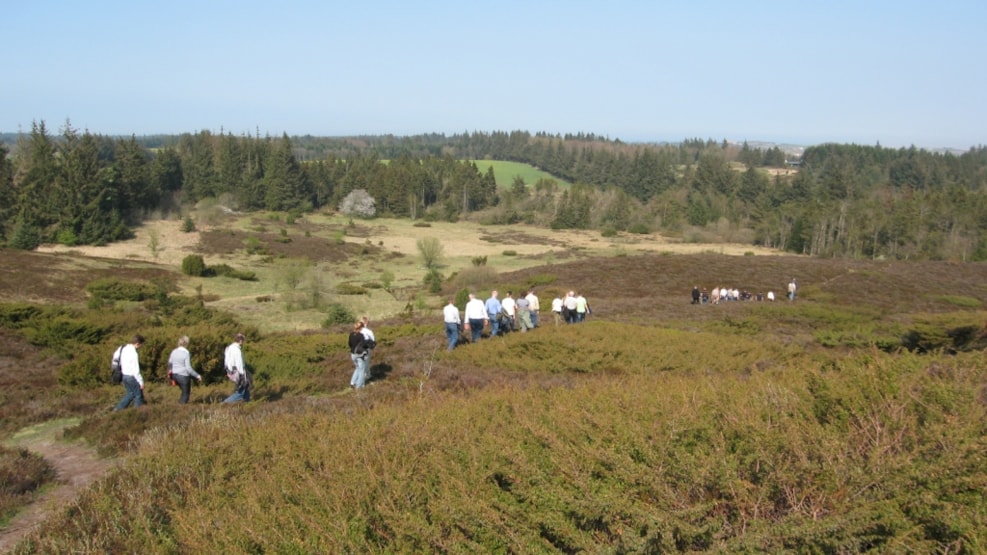 Hingelbjerge
Hingelbjerg is a preserved nature area between Kollerup and Hjortdal - 5 km east of Fjerritslev.
In the middle of this magnificent nature you will find the highest place of Han Herred, Nordbjerg, which is 83 metres above sea level. From here you have a view over most of Han Herred both to the sea and to Limfjorden. On a bright day you may count quite a lot of church towers from Nordbjerg.
From the parking ground at Svinkløvvej (close to the small number of houses in the crossroads at the crucifix) you will find paths round Nordbjerg.
From here you may also follow Nordsøstien leading through Svinkløv Plantage and further on to the sea.
Hingelbjerg
Parking ground a little south of Svinkløvvej 338 (opposite Grønnestrandvej) 9690 Fjerritslev.
VisitNordvestkysten © 2023