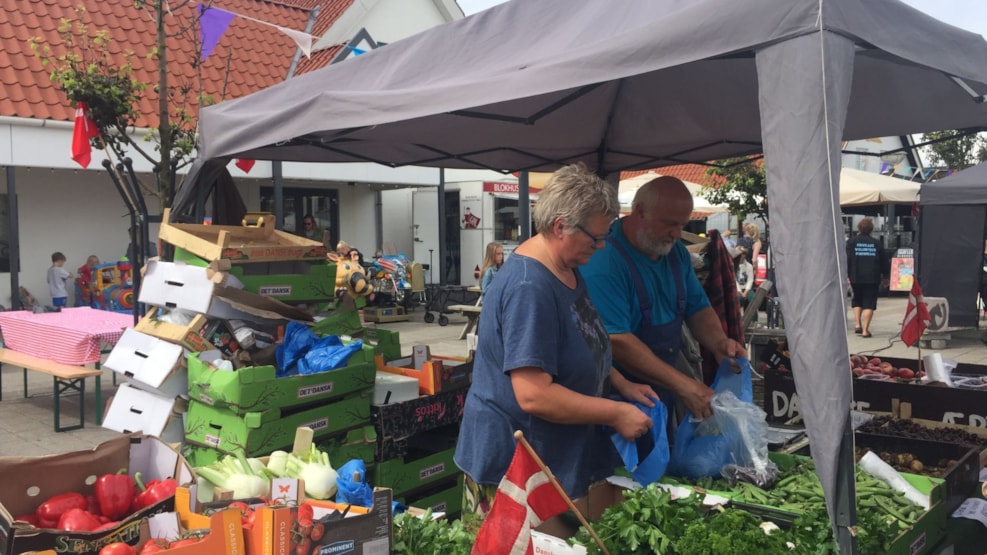 Blokhus Råvaremarked
Every Tuesday at 10 a.m.- 02 p.m. during summer holidays, weeks 26-32, the large, wellknown commodities market takes place in the courtyard of Strandingskroen and Futten.
In the market you will experience a lot of fascinating high-class articles from several local suppliers.
Hune-Blokhus Borgerforening is the organizer of the commodities market in the cosy courtyard with an intimate atmosphere. There will be approx. 20 stands focusing on local vegetables, fruit, meat, delicatessen articles, fish, salt, bread, cheese, jam, pesto, honey, wine, beer, jewellery, wickerwork, brushes and a lot more.
Come and have a lovely experience and bring home fresh commodities.