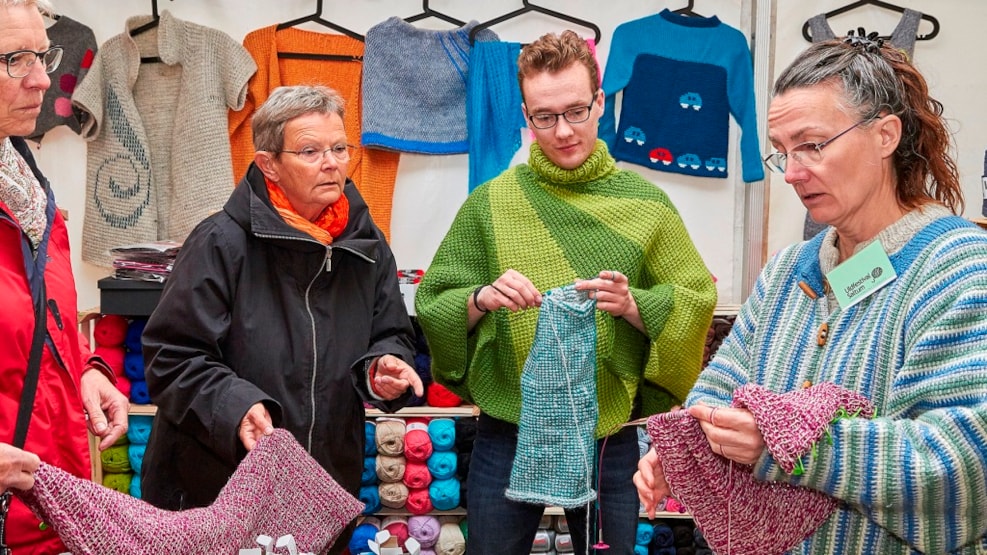 Wool Festival Saltum
The Largest Wool Festival in Scandinavia - Wool Festival at Saltum. Every year, the 2nd weekend in May, the Wool Festival is held. Wool Festival has been cancelled in 2020 due to COVID-19
You should look forward to this event, when it is all about wool the whole weekend, when the largest Wool Festival in Scandinavia takes place.
Here you can find yarn, felt, wool, weaving and clothes. There are stalls, workshops, specialities, unique arts and crafts, needlework, workshops, vegetable dyeing and a lot of other things.
Every day at 9.30 a.m. there will be an opening speech including entertainment.
The Wool Festival is a returning event, which has been very successful, ever since it started in 2007. Every year, thousands of guests visit the Festival. Tickets for lectures and workshops are available in the info-tent or the lecture-tent during the Saturday and Sunday. Tickets cannot be booked in advance.
Due to the growing dimensions, the Wool Festival moved to Solvejen 60, opposite Jambo Feriepark, in 2017.