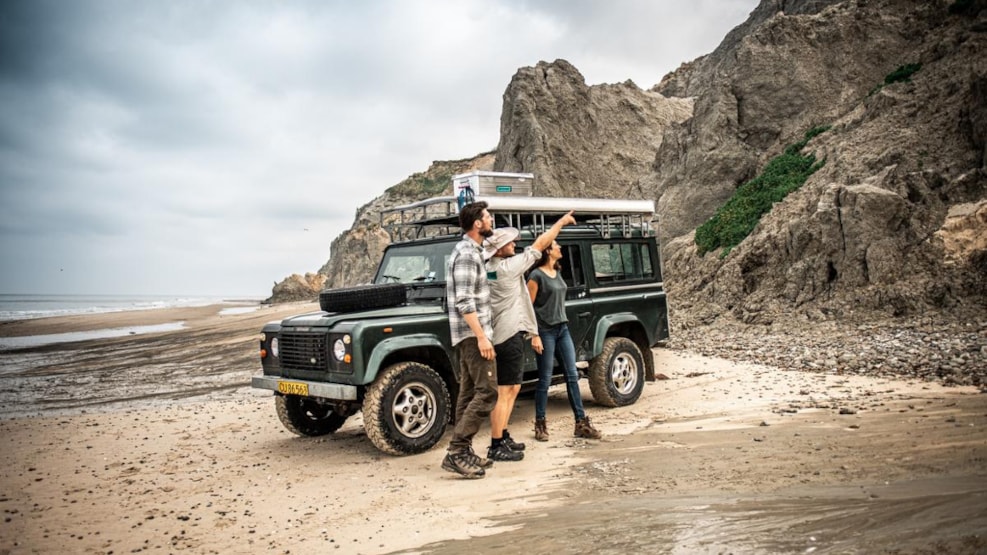 West Coast Safari - Outnature
Come along Outnature on a safari along the coast in four-wheel drive vehicles around the coast at Løkken to Rubjerg Knude.
Safari at the North Sea
Encounter the west coast on a whole other level. By going on the land rover safari with OutNature you will experience - see, feel, smell and perhaps taste what the North Sea and our beautiful coastline is made of!
The nature up here can be rustic, but also have a gently side - and no tour is the same! OutNature's tour guide will show and tell, what kind of forces and elements you will meet on your trip.
Booking: Send OutNature an e-mail or give them a call to enquire further details for departures. 
The trip takes 2,5 hour, and the price for this trip is 400 DKK. 
Nb. Minimum participant of 4 people enquired. The trip has a limit on maximum 10 participant. 
VisitNordvestkysten © 2023