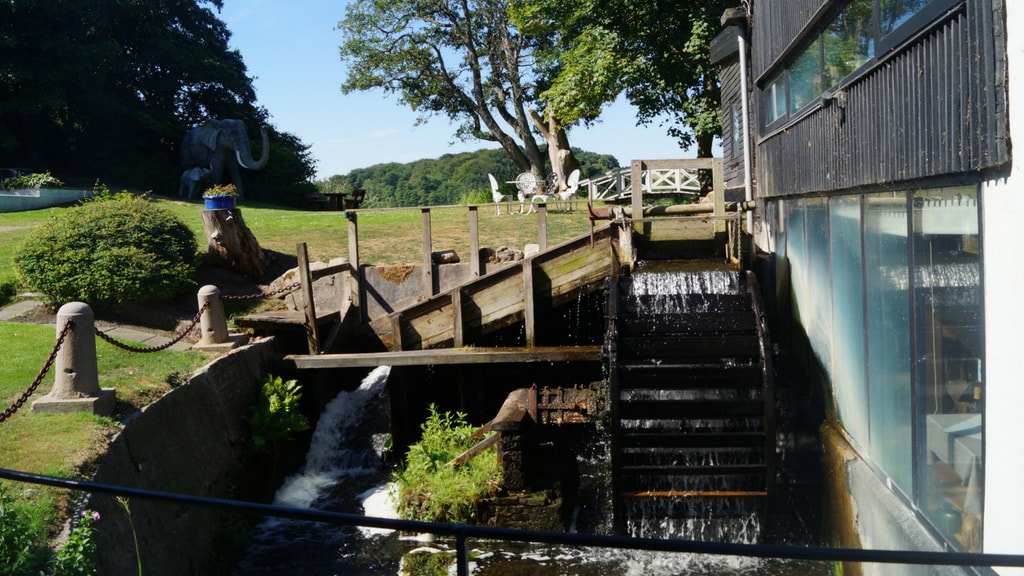 War with Sweden left its traces in Vejrum - bicycle route
This bicycle route begins at Hornshøjstien in Hornshøj and continues along Mosebyvej towards Borbjerg and Hvam Mejeriby.
Outside Borbjerg by Møllesøen (The Mill Lake) is Borbjerg Mølle (Borbjerg Mill), which is now an inn and mill museum. The mill dates from the 15th Century.
There is a rich variety of animal life around Borbjerg Møllesø and the area is a paradise for ornithologists. Almost all the species of birds that frequent reed beds are represented here, and in June you can hear the nightingale sing.
Continue your trip by heading towards Hjerm. Hjerm Vestre Kirke (Hjerm Western Church) is located at the highest point in the parish and has probably been there since 1140.
On your way to Vejrumstad you will pass Vejrum Kirke (Vejrum Church). Take a close look at the door. You can still see axe marks left during the war with Sweden in 1658-60.
From Vejrum head off to Sir Lyngbjerg Plantage (Sir Lyngbjerg Plantation), an important meeting ground during the disturbances of the 1860s.
Red route on the map. 35 Km.