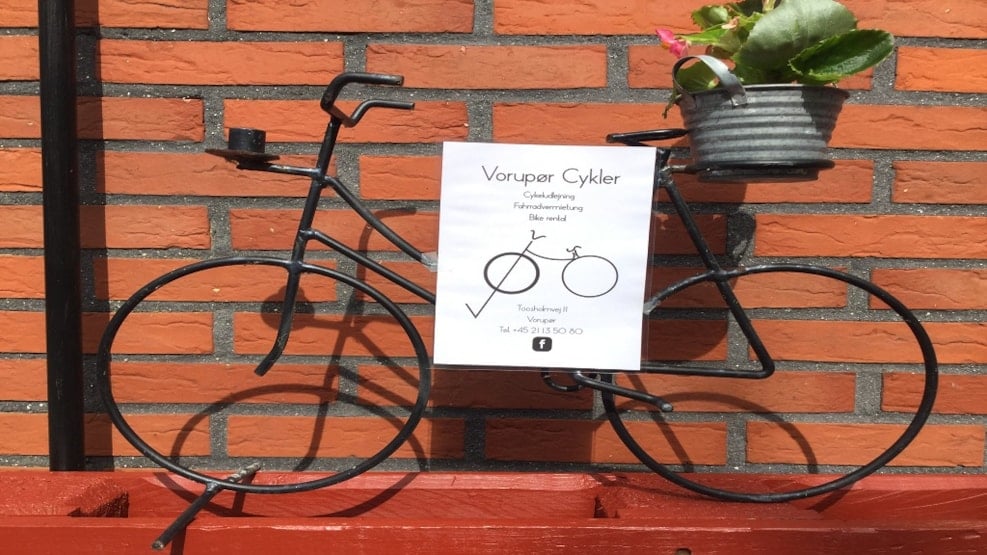 Vorupør Cykler - Bike rental
Rent bikes for the whole family at Vorupør Cykler and explore the Thy area.
Bicycle rental:
Vorupør bikes
Toosholmvej 11, Vorupør
7700 Thisted
Tel. +45 21 13 50 80
Opening hours:
9.30am - 2.30pm
By appointment or when the flag is up on the mailbox
Our season is from around Easter time until mid-October. But you are always welcome to contact us or just come by.
We have a selection of standard 3 gear bikes, 21 gear "City" MTBs and some junior/children's bikes.
We also have bike accessories for rent: trailer, child carry trailer, kids seats and helmets.
Adult Bikes
Day: 125 kr 
Week: 550 kr
Kid Seats, Trailers, etc...
Day: 75 kr
Week: 350 kr
Kids Bikes 
Day: 75 kr 
Week: 350 kr
Helmets
Day: 10 kr 
Week: 45 kr
We require a deposit of: 400 kr