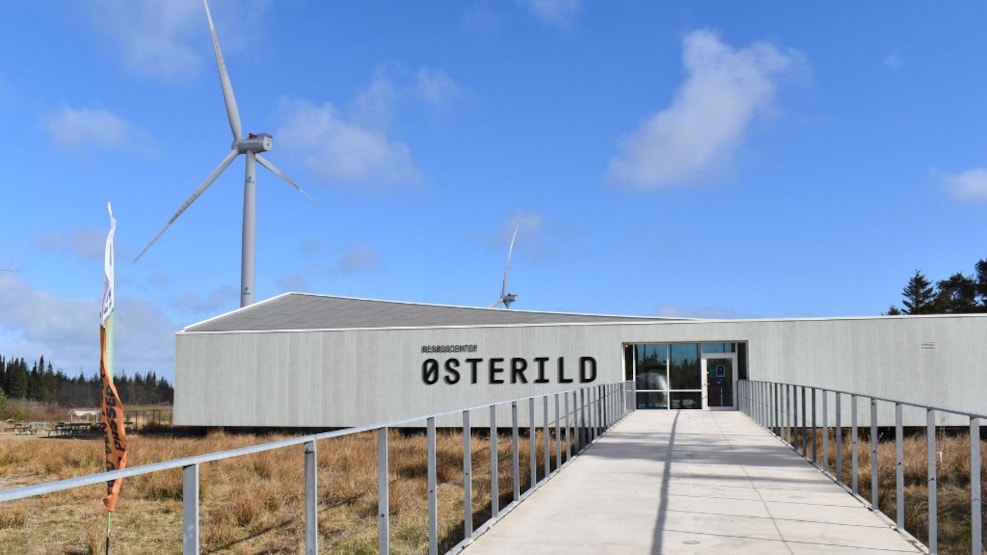 Visitor Center Østerild
In Visitor Center Østerild in Thy you get the latest knowledge about wind and wind power in Denmark and see the giant turbines.
Here you can get answers on how a wind turbine is built and see different wind turbine models. You can also play with wind and wind tunnels.
Just outside the visitor center is the lookout tower made of a bottom section from a Vestas wind turbine. Here you can see some parts of a windmill from the inside.
From the tower you look out over the forest and get an overview of the test center and the test wind turbines.
Inside the forest you can really see how big the individual wind turbine parts actually are. We have placed a 62 meter long Vestas wing out in the forest floor, which you can both look at and touch.
The visitor center is open all year round, every day of the week, from 7 am - 10 pm. There is no service. In the vending machine you can buy coffee, cold drinks, snacks and souvenirs. There is also access to toilets.
At the visitor center there are tables and benches where you can eat your packed lunch while the kids have fun on the playground. If the weather is bad, there is seating inside the center.