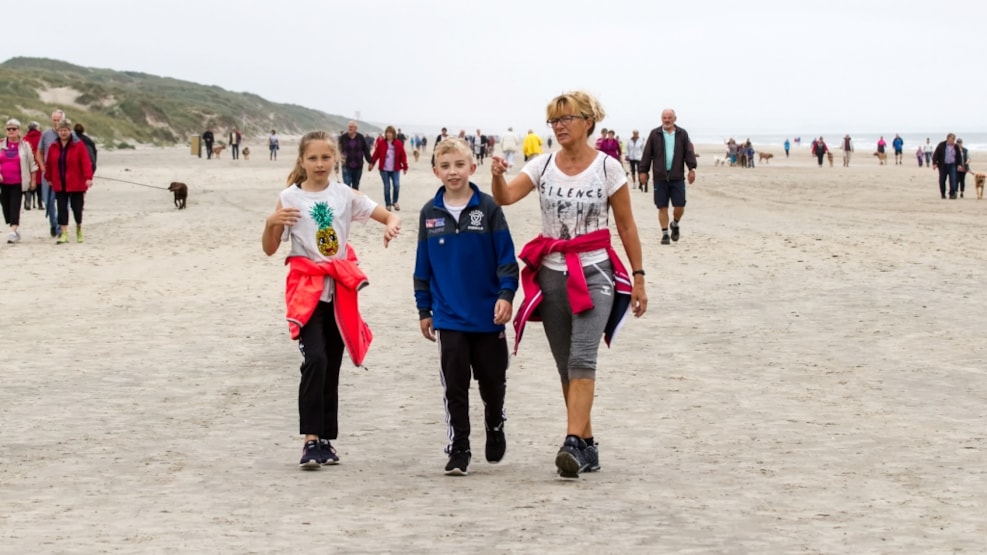 Vesterhavsmarch – a walk beside the North Sea
Vesterhavsmarchen is an annual event in July.
The walk is to raise money for Sct. Georgs Gilderne's fund for international disasters.
It takes place on the beach between Blokhus and Løkken. You can decide whether you want to walk 2, 3, 5, 7, 14 or 28 km. Along the way, you can take part in the letter hunt, in which you can win a prize.
Starting place: Blokhus Strand at path number 39 as well as the stations on the beach: Midtvejs path 25, Kettrup path 14, Grønhøj and Løkken.
Registration and prices
On the day of the walk you can buy a map between 9.00am and 11.00am at the starting places.
Adults 50kr (including certificate). Children under 12 (accompanied by an adult) 20kr (including certificate). A North Sea medal can be bought for DKK 20.
We can make packed lunches for large groups for a special price.
At BLOKHUS - KETTRUP - GRØNHØJ- MIDTVEJS - LØKKEN you can buy water, beer and sausages.