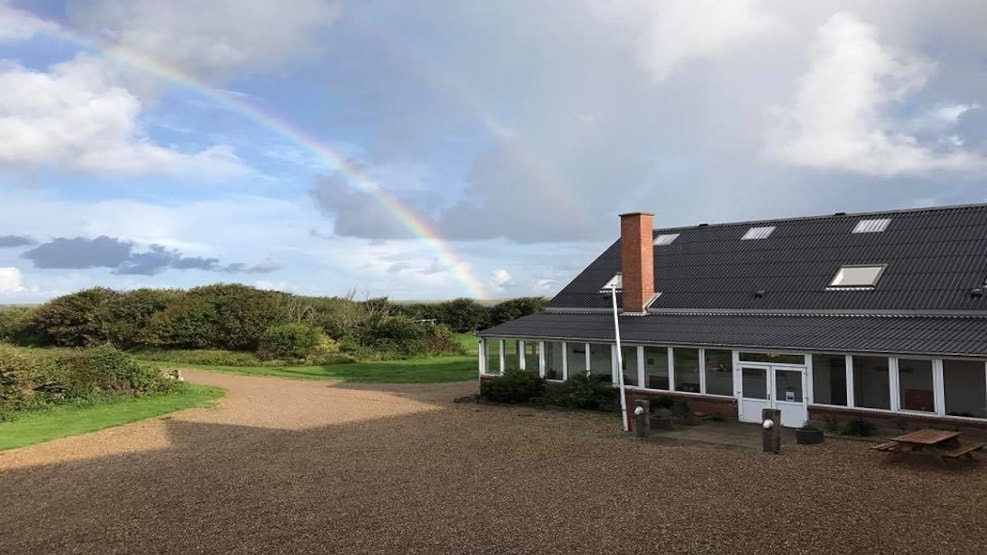 Vesterhavsgaarden in Cold Hawaii and Nationalpark Thy
You can rent the whole center at Vesterhavsgaarden in Thy without having to share it with others. From all apartments and dining room there are views of Flat Lake with the North Sea in the background and Thy National Park as the nearest neighbor.
Stay and cook in apartments with 2-4 beds. Or cook together in our large kitchen, get food from outside or use our chef and eat together in the dining room.
Rent an entire holiday center !!
Let Vesterhavsgården form the framework for your next holiday, party or other events.
Activities outside and inside
The weather often changes on the West Coast. In the main house there is a sports hall for training, dancing, ball games and so on. In the multi-room there is a pool, table tennis and darts.
The area invites you to lace up your hiking boots or running shoes. Also go exploring by bike, kayak, fishing rod or surfboard.
So the birds sing
The bird life around Vesterhavsgården is absolutely fantastic. Get up early and feel life in nature.
We look forward to welcoming you to Vesterhavsgården.