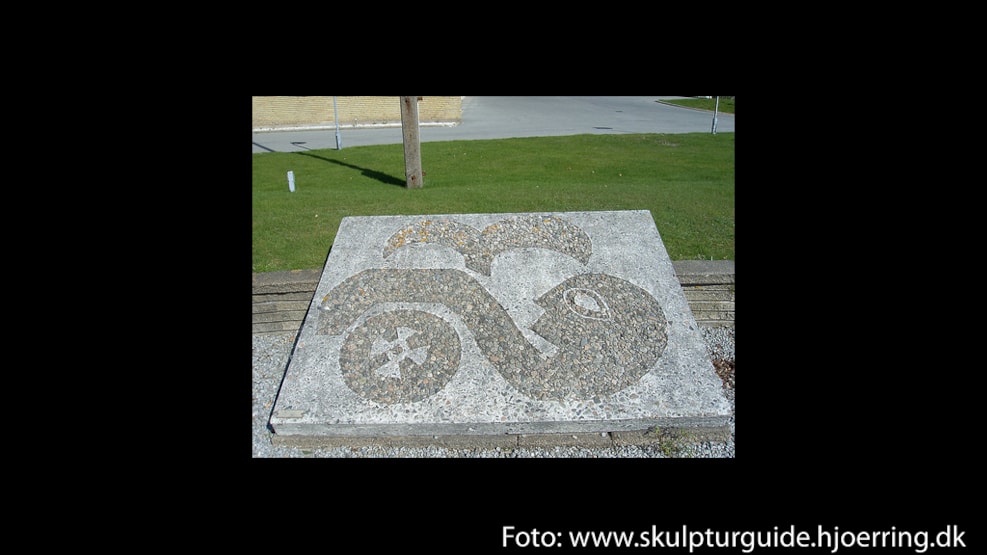 Trafikuheld
A Traffic Accident,(Et Færdselsuheld) Concrete Bas relief by Henry Heerup,(1907-1993), 1969, Hjørring
In an abstract, simplified style this bas relief portrays a traffic accident. A person lies unconscious on the road, a wheel from a vehicle rolls by and above the scene hovers the falcon, which was previously the symbol for the Danish Ambulance and Assistance Corps.
A traffic accident is not the most common subject for a bas relief sculpture.
Henry Heerup is more commonly known for humourous and tender sculptures but in this case the subject matter is serious.