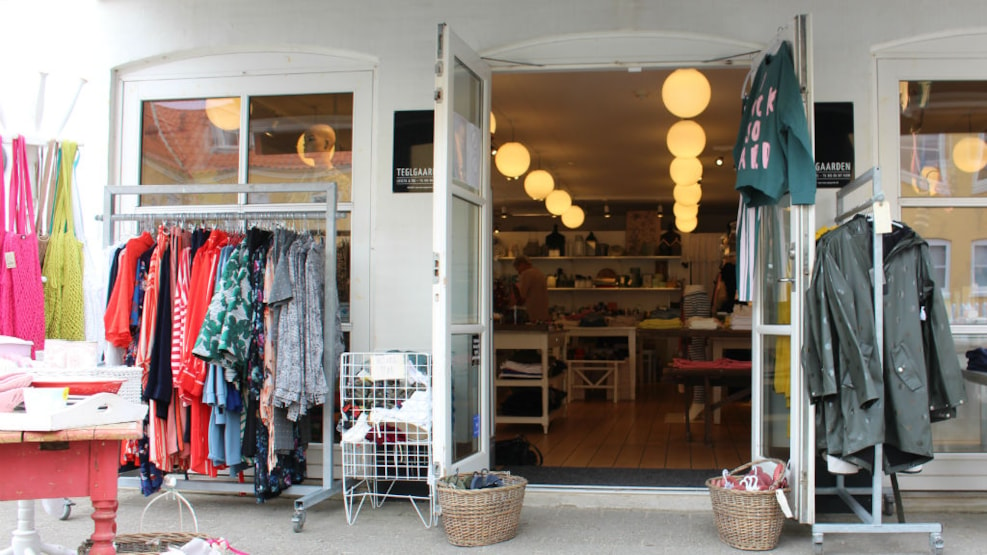 Teglgaarden
Teglgaarden is a lifestyle shop in Lønstrup, where service is always top notch.
Teglgaarden is a romantically inspired lifestyle store in the middle of the main street in Lønstrup, the service is top notch and you are always served with a smile. Take a trip out of it and at the same time experience unique Lønstrup and its unforgettable surroundings. The store carries a large selection of clothes, including Birgitte Herskind, Lolly's Laundry, Noella, Moss Copenhagen, Liberte Essentiel and Tiffany. Shoes / bags: RE: DESIGED, Pavement. Delicatessen: Spice By Spice, Summerbird, Lie Gourmet, Wally and Whiz, The Mallows, Andersen Winery. Jewelry, nail polish: LULU, Enamel, BonDep, Manucurist Green.

See our opening hours on our website, where there is also the opportunity for online shopping.

I look forward to seeing you in the store. Many greetings Edel Borup.