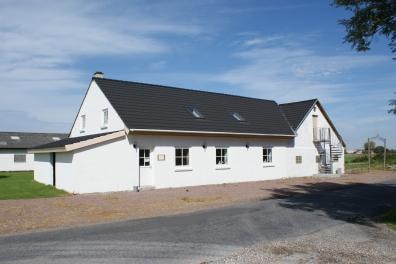 Stutteri Krosnes Bed and Breakfast
Welcome to our farm Krosnes located approx.1 km outside Brovst city. Although we are close to the city we are surrounded by fields as far as the eye can see.
We have Bed and Breakfast in a newly built 2 storey building. On the first floor we have 1 double room and 3 rooms for 4 persons. Toilets/bathroom, kitchen and living/dining room are on the ground floor.

On our farm we breed Icelandic horses, and pt. we have a mixed flock of 20 horses. If you should desire, you can participate in the care and feeding of the horses.

We must not forget that Jammerbugten mostly is known for its beautiful beaches. This may include mentioned Blokhus,Tranum and Slette beach just 10 km away from our farm.

Are you interested in the big city life, Aalborg with its vibrant life, a wide selection of restaurants, cafes and great shopping centres lies around 30 km. from our farm.  

VisitNordvestkysten © 2023