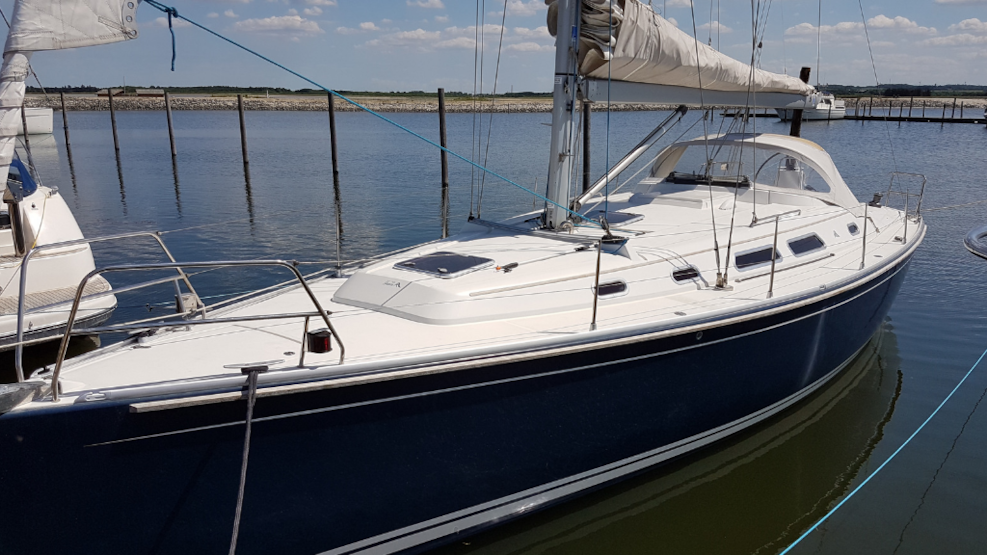 Stay on a boat in Handbjerg Marina
Wake up to wave ripples in Handbjerg Marina by the Limfjord. You can rent accommodation on a boat in the marina incl. cleaning and access to bathroom and toilet facilities in the service building.
In addition, as a tenant of a boat, you can go to the tackle bank and borrow kayak and SUP boards or bicycles at no extra charge.
Enjoy dinner at Restaurant Pavillonen, which is said to be the area's best fish saturator - here, though, it is often necessary to book a table in advance. At the marina you will also find Café Isbåden, which sells ice cream and barbecue. Enjoy the beautiful view from the roof terrace and take a dip from the jumping platform.
Handbjerg Marina is very child friendly with sensory path and playground.
"Stay on a boat" is for anyone over 10 years. It is a prerequisite that you can swim and even get on board the boat.