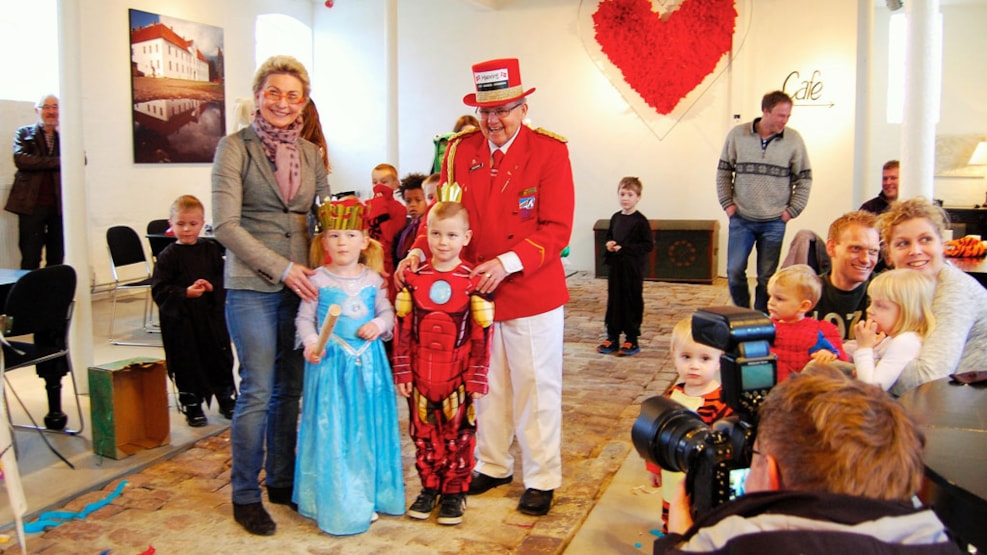 Shrovetide at Børglum Kloster
Hit the cat out of the barrel!
Shrovetide event for children at Børglum Abbey; dress up and take part in fun competitions on Sunday February 10th 14 o'clock / 2:00 p.m. 
Hitting the barrel is a traditional event in Denmark. In Danish called: "slå katten af tønden" - "hit the cat out of the barrel", which is similar to to the piñata. In Denmark we use a wooden barrel, which is full of candy and is decorated with the image of a cat. The game continues until the entire barrel is smashed down to the ground. The one who knocks down the bottom of the barrel, followed with candy pouring out, becomes "queen of cats"; the one who knocks down the last piece of the barrel becomes "king of cats".
Go and explore inside the abbey and find the magical snowballs, that can be exchanged for a little surprise in Café Vognporten.