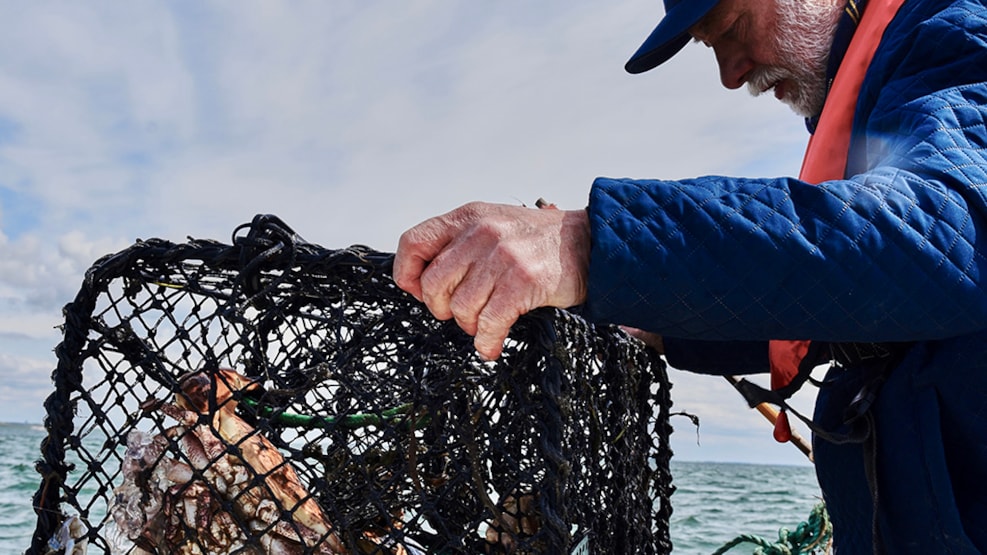 Seaside Safari - Seafood
The Limfjord and the North Sea - which we are right in between - are full of the most amazing, delicious and tasty ingredients. The guide has chosen some of the season's best in advance, such as bag crabs, mussels and fresh fish from the Thyborøn Fish Auction, but together we also have to go out and 'chase' some. Wearing waders, we hunt in the Limfjord - depending on the season - oysters, crabs, mussels, saltwater or sea buckthorn, which we have to find.
After the hunt, we turn on the grill and gas fireplaces. Now we have to taste, experiment with and enjoy the delicious ingredients. The tour guide has a lot of suggestions for flavors, but you also have to help make the taste experience unique. Under the expert guide of the tour guide, prepare the ingredients yourself.
We enjoy the menu with an accompanying glass of cold white and sparkling wine.
Of course, you must take home the seafood and herbs that you have 'caught' and not eaten.